Adventures in Nursing Blog
Atlas MedStaff - The People's Champion
By Rich Smith, 01-31-2018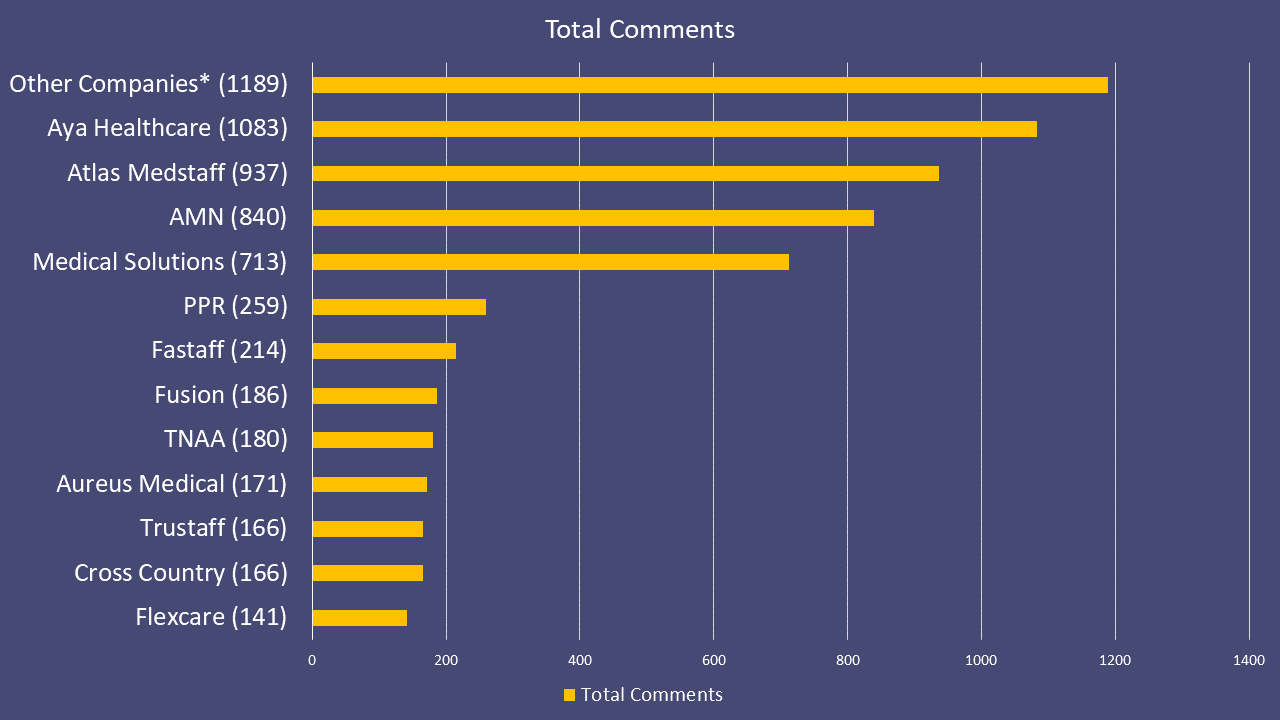 Maybe this should be called: How social media is changing the landscape of our industry.
A few weeks back, BluePipes posted a blog piece detailing a study done by Healthcare Research and Analytics. HRA is a market research firm with over 40 years experience. They studied online discussions and individual comments posted about travel nursing agencies, measuring brand awareness and overall sentiment in the nursing community. As you can see, Atlas ranked third in their findings, behind a very large company founded in 2001 AND the total of all comments made about companies that did not make the top 12 (61 total companies). It's findings only proved what we knew to be true. The Atlas Way is a di?erent, a more successful approach to the travel nursing industry. Every company says they are different, this analysis proves it.
I've included a full link to the article below. I want to personally thank each and every nurse that spoke highly of us, each of those contributed to the total here in the survey. More importantly, the loyalty and trust that nurses have for us is humbling beyond words. From the bottom of my heart, thank you. You are Atlas. You are what makes Atlas great!
http://blog.bluepipes.com/most-popular-travel-nursing-companies-according-travel-nurses-facebook/