Adventures in Nursing Blog
Here. Together.
By Rich Smith, 05-02-2018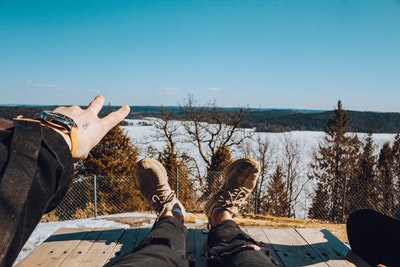 How did we all get here?
In just a few days we'll kick off Nurses Week 2018. As we've ordered the cards, packed the gifts, and prepared the contests, I've wondered to myself how we all got here. Not just us, all of you too? Why did you become a nurse? How did our recruiters end up recruiting? And together, what impact do we have on the lives of people every day?
For over three months now, we've been telling the stories of our nurses through our Atlas Life videos. Next week, we turn the camera around and tell some stories about how nurses have touched our lives. Each one of them is an emotional journey and explains why they ended up as a recruiter here at Atlas. The common thread running through every story is a nurse that changed their lives. By becoming a recruiter, they found a way to give back to the industry. Let's be honest, it takes a very special kind of person to be a nurse. Not all of us are cut out for it, so we find ways to give back. Being a recruiter at Atlas isn't just a paycheck. It carries a personal responsibility to every nurse that entrusts us with their career. It holds a deep, personal meaning. Atlas is a place to have fun, but we know at the end of the day we are nothing without the nurse that's working in the hospital. Since the day we opened our doors, nothing has been more important.
Happy Nurses Week 2018! Thank you for all you do!