Adventures in Nursing Blog
The Gratitude List
11-21-2018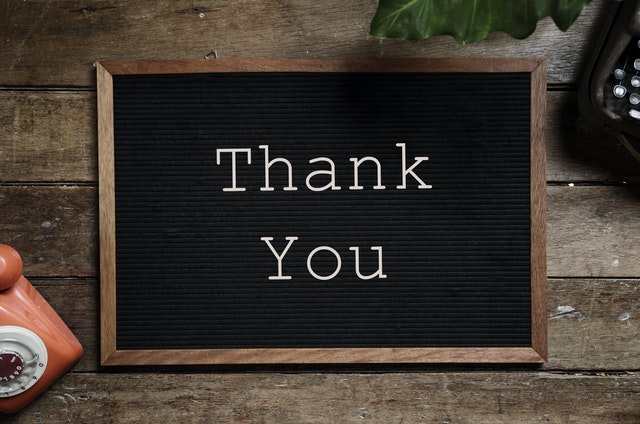 I really enjoy this time of year. Fall is a great time. Halloween, fire pits, Octoberfest beers, the color of the trees as the leaves change color, the crispness of the air at night, and of course Thanksgiving food. There is a magic to this time of year that I hope never goes away for me.
Also this time of year I like to reflect on what I'm thankful for. Lots of people do the same, I'm not unique here. But this year I've seen a few people go a different direction, so I thought I'd give it a shot. So, without further rambling, I present my Gratitude List for 2018.
1. I am thankful for my family. I think early on I knew I wanted to be a dad and do all the things that a dad would do. Fix the toilet, say "don't make me come back there", play Santa Claus on Christmas Eve, or wear comfortable rather than fashionable shoes. I may not be the best dad, but I've always given it 100%.
2. I am thankful for my wife, Jenny. While she is technically in my family, she deserves a spot all her own. She's my partner. My rock. She's been there through the good times and the bad. More importantly, she is her own woman. She knows who she is and is confident in herself. Without her, there would be no Atlas. She supported us during the lean years when we struggled to get off the ground. I couldn't imagine living life with anyone but her.
3. I am thankful for music. What would the world sound like without music? I wouldn't want to know.
4. I am thankful for loyalty. The world can be a cold, ugly, selfish place. But if you look closer, you'll see people that will stand by you no matter what. People that appreciate sacrifice, and will work as hard as you do to be the very best. People that don't ask why, because you don't ask why. You just do. They say yes and ask when or how without expecting anything in return.
5. I am thankful for social media. Yep, you heard that right. I find great joy in connecting with all of you on Facebook, Instagram, LinkedIn, etc. I could do without the political posts, but I'll take the good with the bad. We are all closer because of social media, and I love that.
6. I am thankful for writing. I've had a love/hate relationship with writing my whole life, but I'm thankful for the release it offers. I hope that my writing brings you a bit of joy, as it does for me.
7. I'm thankful for friendships. One of my favorite movie quotes of all time comes from Tombstone: Turkey Creek Jack Johnson: Doc, you oughta be in bed, what the hell you doin this for anyway? Doc Holliday: Wyatt Earp is my friend. Turkey Creek Jack Johnson: Hell, I got lots of friends. Doc Holliday: I don't. I've always been guarded about who I let in and why. But lately I have come find that I have an amazing group of friends who would be there no matter what. As I get older, I find I'm less Doc Holliday and more Jack Johnson. I think that's a good thing.
8. I am thankful for baseball. The purity of the game. The complexity of a 3-2 count. The sound of the bat on the ball. A day in the sun with a hot dog and beer. If that isn't heaven, I'm not sure what is.
9. I am thankful for coffee and beer. Without these two vices, I'm not sure what I'd do.
10. Finally, I'm thankful for all of you. This isn't a last but not least thing, but it needed to be last for emphasis. I worked for years without knowing what I'm good at. Now, I think I've found it because of you. All of you, working selflessly in a profession that doesn't always get the recognition it deserves, gave me the best gift of all. Purpose. My role in all this is to make sure you're living your life to the very fullest. Every person is different, every experience is different. But I'm comfortable knowing that my role regardless of the person, never changes. Every health care professional and internal Atlas employee that has worked an hour for Atlas has had an impact on me. And for that my heart is full.
There you go. My Gratitude List for 2018. What's yours? It's a fun exercise, one that you'll find rewarding when completed. Give it a go, I'd love to read it.