Adventures in Nursing Blog
Viva Las Vegas
By Rich Smith, 09-13-2017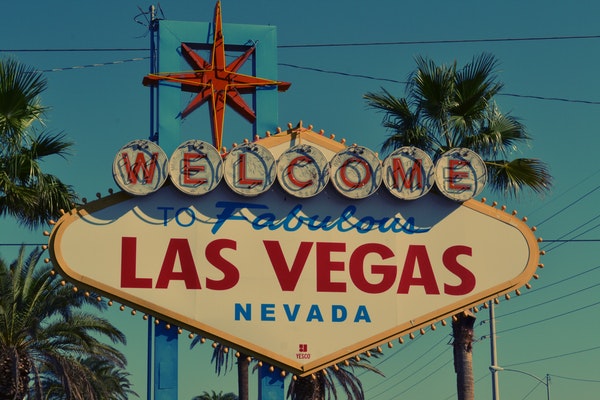 Five years ago we went to TravCon for the first time. We had an opportunity to support another startup the weekend before the conference started, and it seemed like a good fit. There were three of us, myself and two recruiters. It seemed simple. With the tiny budget we had, we sponsored an award honoring her traveler of the year. After that, we packed up and came home. We were so small back then we couldn't afford to stay, much less pay for a booth. Then something kinda cool happened. We got phone calls and facebook messages asking where we were during the conference. Us, the little start up that no one knew about. Seems we made an impression on the nurses that we came into contact with those few days leading up to the conference. That startup we partnered with was The Gypsy Nurse, and she didn't have that much money to spend either. But we worked well together, and it helped both of us grow.
The next year we did the same thing. Same sponsorship, same timeframe before the conference. We still didn't have the budget, but we saw the value in being there. So we doubled the number of recruiters from the year before from three to six. Still didn't have the cash to spend on a booth, but did a few events for the nurses that came early. By this time we understood doing what we were doing might ruffle some feathers. So we made it a point to let everyone know we were there for the pre-conference events only. Again, no badge scanning. No marketing. Just events to thank the nurses that do so much every day.
The third year was at the Rio. Same plan as the past two years, but we increased the number of recruiters we took from six to twelve. By this time we did have the money to spend on a booth, but instead we chose to double our pre-conference events, then leave when it started as we did in the years past. We sponsored the The Gypsy Nurse traveler of the year award again. That luncheon brought us some of the best nurses we've ever had the chance to work with. Some are still with us today in fact. It was a huge success, and like clockwork we boarded a plane and went home when the conference started.
Year four changed considerably, and it's important to explain why we still chose to not set up a booth. How we choose to spend our marketing dollars varies greatly from other companies. Doesn't mean we are right and they are wrong. It just means we have differing opinions. We aren't there to just hand out pens. We don't believe that kind of marketing is effective in the long term. We are there to thank the nurses that work the long hours in the hospitals. We are there to do things with them that they wouldn't do otherwise. Jump off the Stratosphere. Ride the roller coaster at New York New York. Go see a Las Vegas show. A nurse that comes alone might not get out there and do these things. But organize a group of them, and that makes memories! We've done it, over and over again. But like I said, in year four things changed. The Gypsy Nurse didn't host any of her pre-conference events this time. We were completely on our own. So we took it upon ourselves to be the unofficial sponsor of the pre-conference events. And to honor our word, we left when the conference started out of respect for the companies that chose to spend their marketing dollars on a booth.
That brings us to this year. Times have somewhat changed again. This year we are taking 18 recruiters and Atlas personnel to the pre-conference events. We land a day earlier than we have in years past. We are hosting six events per day Friday, Saturday and Sunday. We are hosting a breakfast each of those mornings as well. And for the first time, some of us aren't leaving when the conference starts. We know our presence brought nurses to the conference who otherwise wouldn't go. So to us we've always done our part to support the conference. But an opportunity came up to sponsor an area dedicated to the spouses of the nurses in attendance. Interesting, because some of our best recruiters are spouses of travel nurses. It was just a natural fit. So during the conference look for the Spouses Spot, sponsored by Atlas MedStaff and Highway Hypodermics. Or if you come early, look for us and some of our events. We have plenty of #whereyoubelong t-shirts to give away, along with a new one for this year that you'll have to see to believe! We will give you a pen if you need one, but we won't scan your badge or ask for your contact information. We won't pitch you on why you or your spouse should choose Atlas. We'll just be there to thank you. We'll be there to do something fun and exciting with some great nurses. And we'll do it together, all weekend long, like we've done every year.