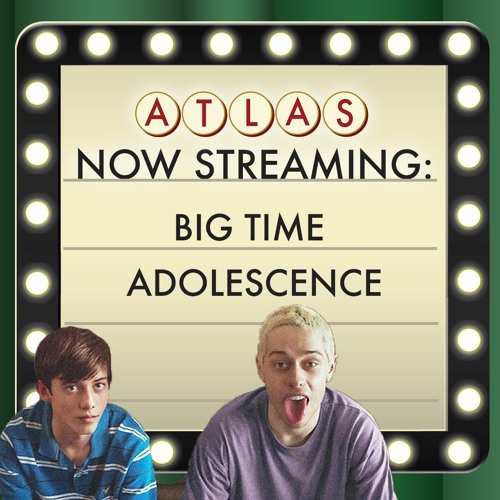 Big Time Adolescence - Atlas: Now Streaming Episode 60
04-17-2020
"Big Time Adolescence" is a coming-of-age story from writer/director Jason Orley.
Now on Hulu, this indie film has a very indie vibe as it sets out to tell a tale of "youth in revolt" (IndieWire), and adults in a perennially stunted adolescence.
The biggest names you'll recognize here are Saturday Night Live's Pete Davidson and longtime actor Jon Cryer.
SNL's Davidson plays Zeke, a college drop-out who befriends a high school teenager, played by Griffin Gluck (Locke & Keye). While Gluck's 16-year-old Monroe deals with the normal high school issues, Zeke waxes and wanes poetic with oddball life lessons for his young protege.
Whether the movie works for you or not is up to you, but the collaboration between first-time director Orley and Davidson worked out, as they got together again for Davidson's stand-up special "Alive from New York". (See what they did there?)
Join us as we practice safe social distancing and catch up on our streaming queues!