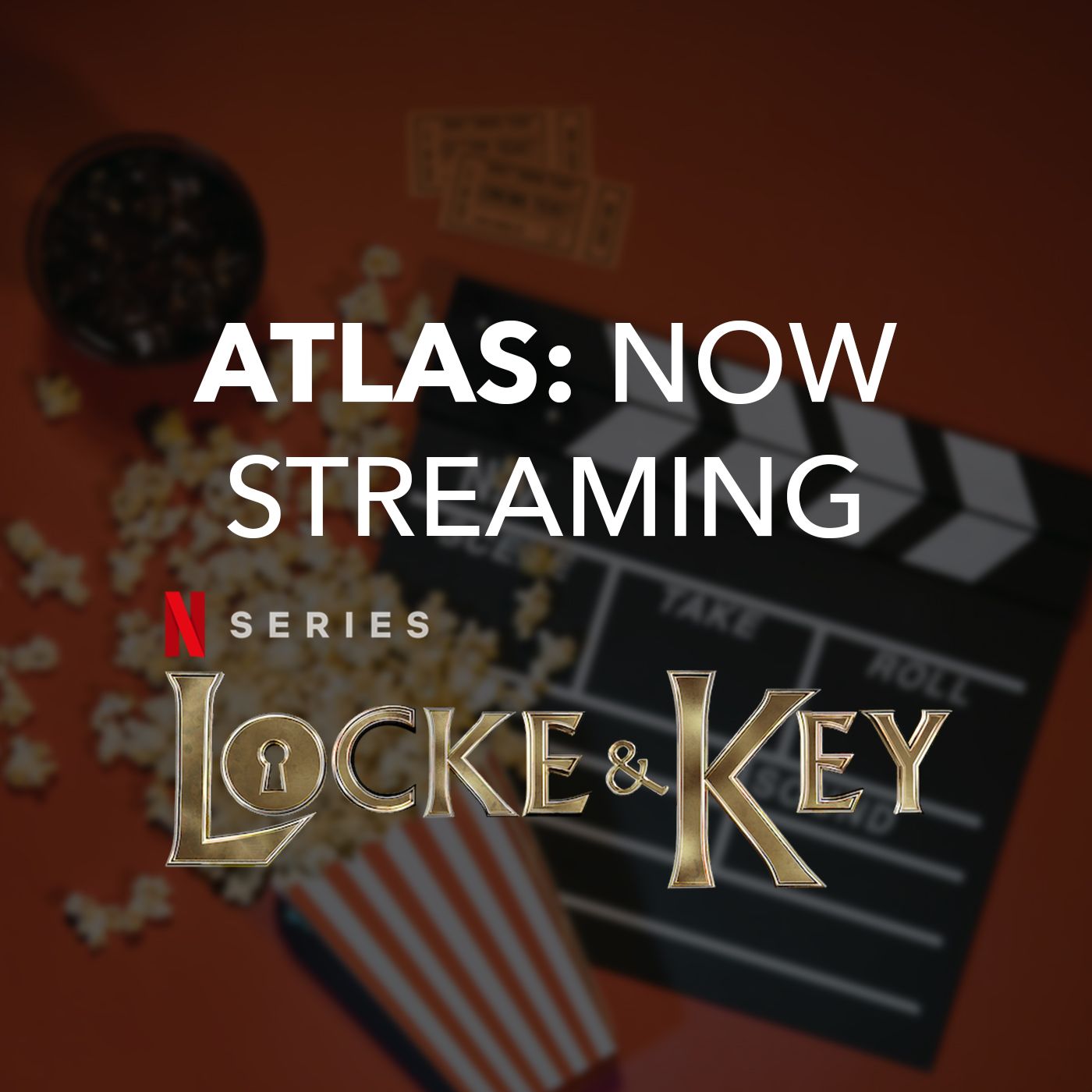 Locke & Key - Atlas: Now Streaming Episode 56
03-21-2020
"Locke & Key" is the latest screen adaptation of writer Joe Hill. Is this a lock you want to pick?
Keyhouse is a mysterious antebellum relic full of many doors and many secrets. The sprawling house has layers of surprises that are slowly uncovered by a handful of young protagonists. As each key is found, you'll find yourself wondering what door it opens in the sprawling mansion. Or is the key for something else?
This new Netflix series offers mystery, suspense, and anxiety to anyone who constantly loses their keys.
Based on the Eisner Award-winning comic book series by Hill and Gabriel Rodriguez, the Netflix adaptation is more kid friendly, but still offers plenty of surprises and mysteries to unlock.
If you are unfamiliar with the work of Joe Hill, he is heavily influenced by the writings of his father. His full name is Joseph Hillstrom King, and he was literally raised on the work of novelist Stephen King, his dad.
Open some strange doors with us as we venture into Keyhouse.
Like, listen, and subscribe to our podcasts to never miss a new episode. Listen to them all. Only listen to the ones you want. Spend a quiet Sunday listening to us and binge-watching something on the couch. We're here.