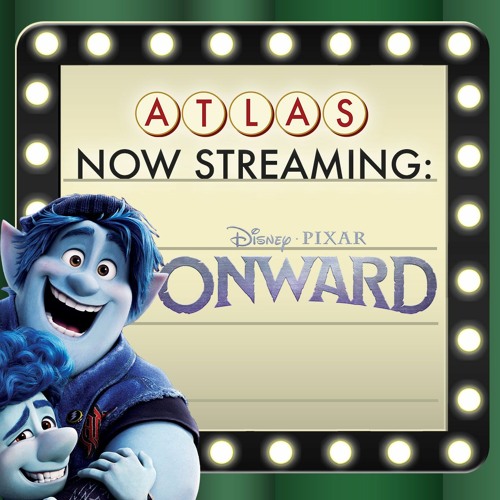 Onward from Disney Pixar - Atlas Now Streaming 59
04-10-2020
At its heart, "Onward" is a classic story of brotherhood retold through the lens of Disney Pixar's creative team.
Onward may take place in a fantasy realm of elves, dragons, and magic, but the portrayal of two brothers played by Tom Holland (Spider-Man: Homecoming) and Chris Pratt (Guardians of the Galaxy, Parks and Rec) is eminently believable.
In this world founded by magic, society has lost touch with the magical. Progress marches on at the expense of wonder. But when a surprise gift bestows two brothers with a magical spell, they have a chance for something they never imagined: to spend one more day with the father they lost.
While the subject matter may be a bit heavy, it's also full of laughs, magic, and an adventure worthy of the best Dungeons and Dragons campaign.
A touching tale for fathers and their sons, parents and their children, and a look at the magic that can be found between siblings.
In this episode, we also chat about John Krasinski's positive, upbeat "Some Good News" YouTube project, as well as Killing Eve, and 100 humans.
Join us as we practice safe social distancing and catch up on our streaming queues!