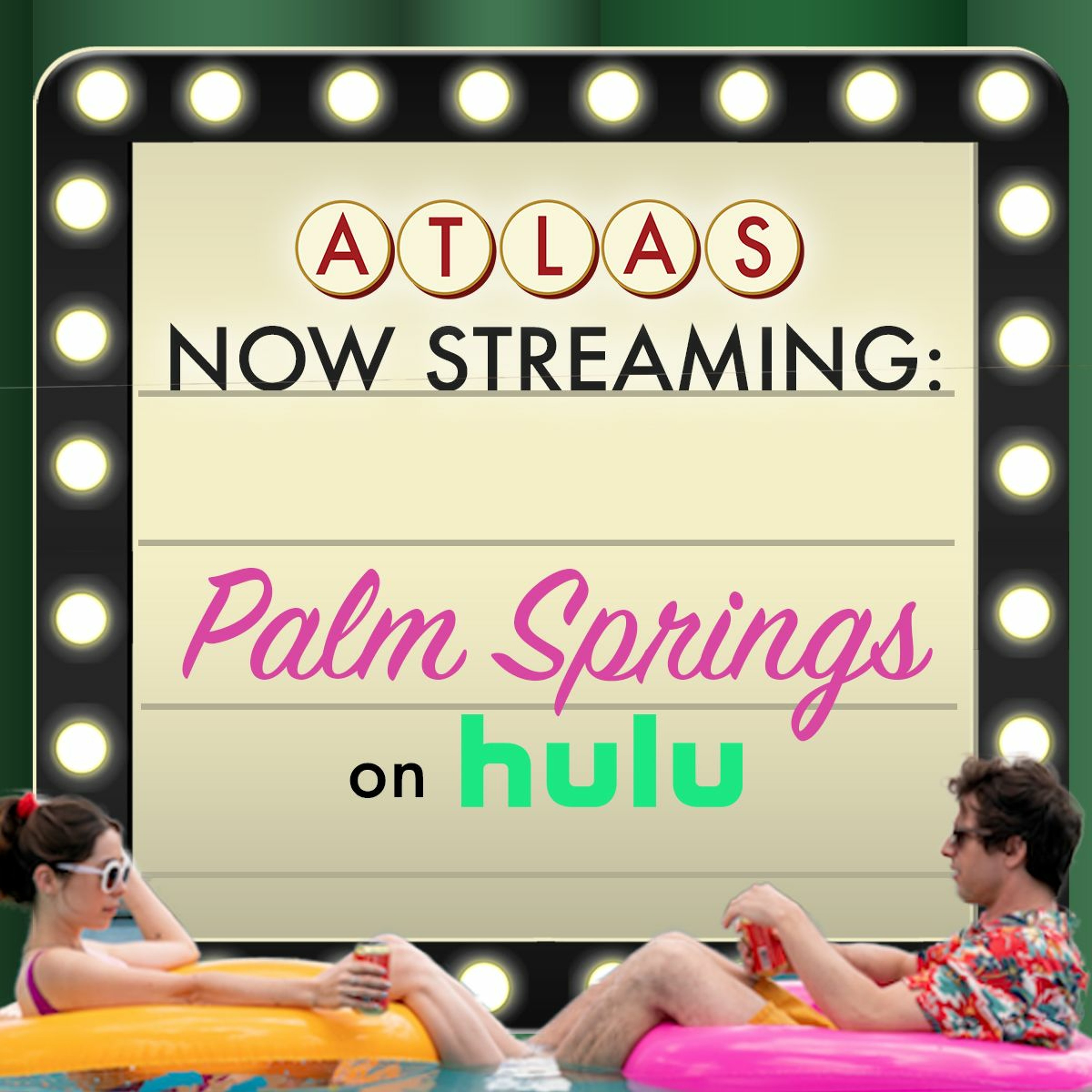 Palm Springs on Hulu - Atlas: Now Streaming 74
07-25-2020
What if you had to live someone else's happiest day of their lives over and over again? This modern take on the "Groundhog Day" story of repetition is intertwined with a rom-com love story in Hulu's "Palm Springs," starring Andy Samberg, Cristin Milioti, and J.K Simmons.
The movie focuses on two characters, Nyles (Samberg) and Sarah (Milioti), who get stuck in a time loop of Sarah's sister's wedding. A fun, seriously heartwarming and charming new rom-com, "Palm Springs" is definitely a re-watchable classic and an excellent leading romantic role for both Samberg and Milioti.
Listen to what we have to say here:
Have you seen this one? Let us know in the comments what you thought!