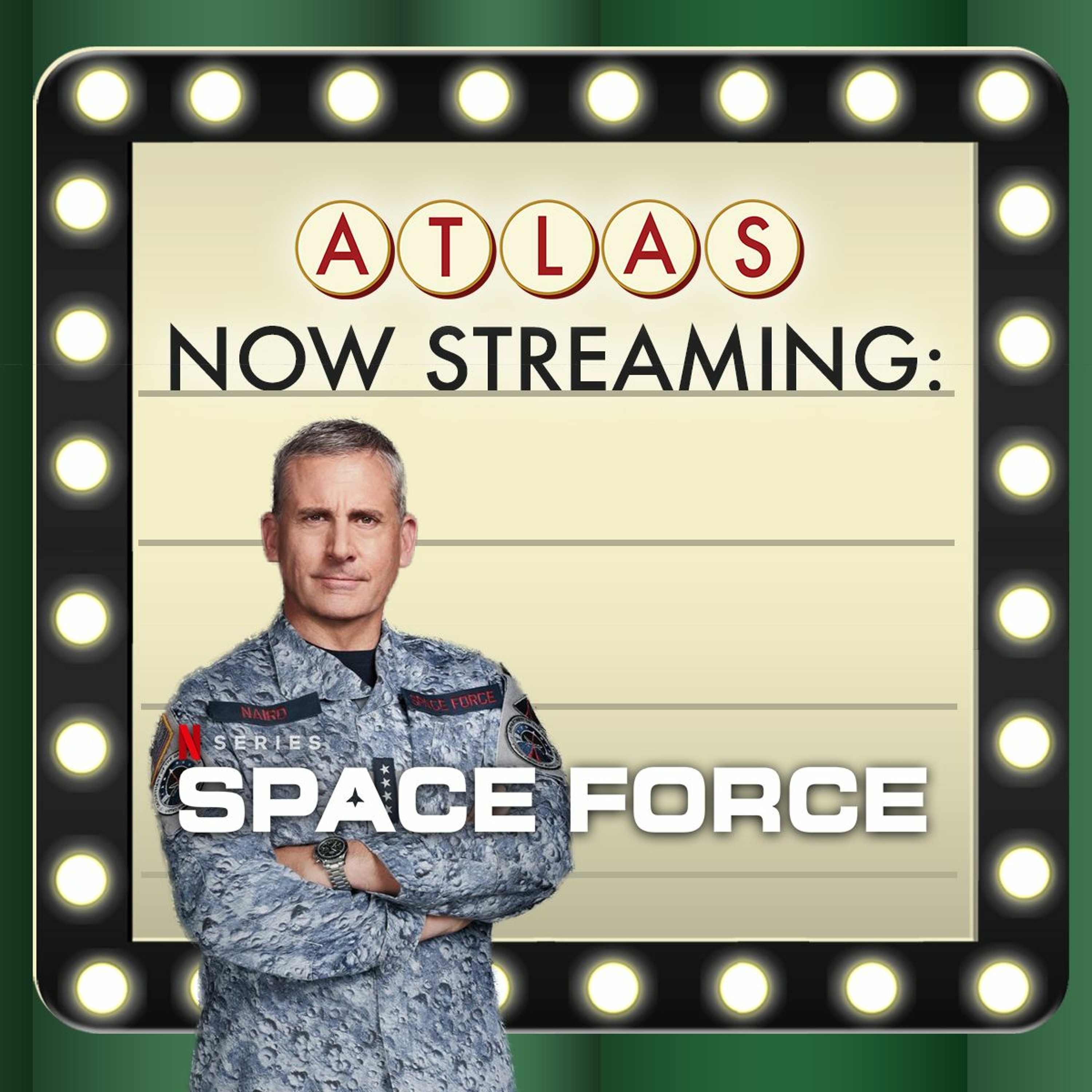 Space Force on Netflix - Atlas Now Streaming 68
06-13-2020
We're big fans of Steve Carell and Greg Daniels around our own office, so we had high expectations for the new "Space Force" series from this duo.
Daniels built his name off of "The Office" and then "Parks and Rec". Now he has two new series with "Upload" (Amazon Prime) and "Space Force" (Netflix) releasing close together.
"Space Force" reunites Carell and Daniels in an attempt to recapture the magic. With giant set pieces, a noticeably bigger budget (not a lot of special effects needed in Scranton), and a revolving cast of big-name guests across the first season, "Space Force" makes a valiant attempt in its satire of the 6th branch of the Armed Forces.
Does this new series blast off? Or does this rocket fizzle on the launch pad?
Join us as we practice safe social distancing and catch up on our streaming queues!
Netflix Description of "Space Force":
On June 18, 2018, the federal government announced the creation of a 6th major division of the United States Armed Forces. The goal of the new branch is "to defend satellites from attack" and "perform other space-related tasks". Or something. This is the story of the men and women who have to figure it out.