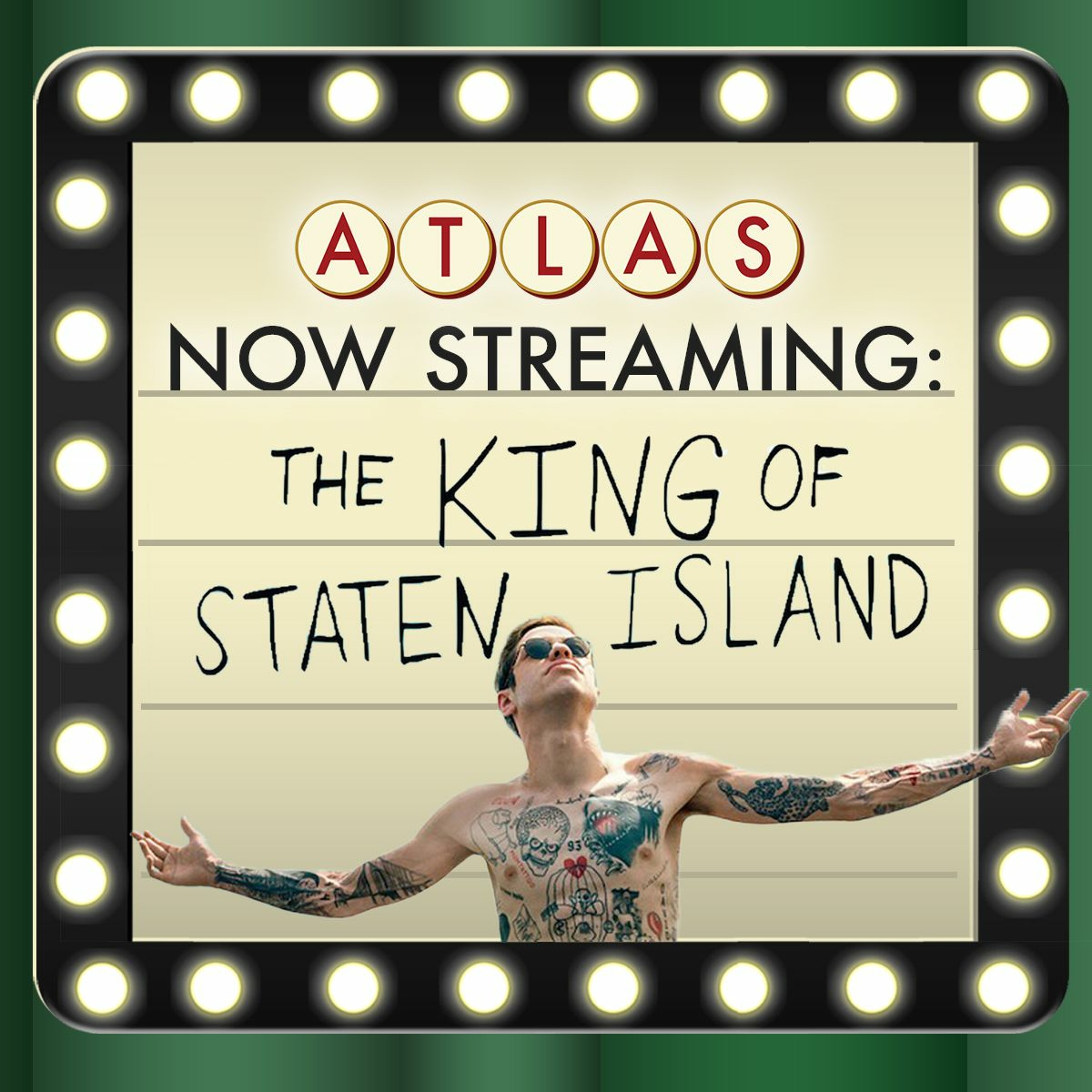 The King of Staten Island - Atlas: Now Streaming Episode 69
06-20-2020
"The King of Staten Island" is the latest Judd Apatow film, debuting last week from Universal and available for streaming now.
Designed as a Pete Davidson vehicle, this film borrows several real-life parallels from Davidson's own life. The main character's father was a fireman who died on the job (Davidson's father was a fireman who died during 9/11), he struggles with depression and finding himself, and he's not sure what he wants to do with his life.
Critical reviews so far have been generally favorable, and as we were already familiar with some of Pete Davidson's work (we also recently reviewed Hulu's "Big Time Adolescence"), we (Jamie, mostly)were very excited about this one.
The big performances here are the side characters. Backed up by industry veterans Marisa Tomei, Bill Burr, and Steve Buscemi, the chemistry between Burr and Tomei are believable, and Buscemi's delivers in his role as a quasi-mentor who helps to give Davidson the proverbial kick in the pants he needs to make some changes in his life.
As Buscemi's firefighter character says: "Your dad was a hero. And heroes are necessary. And they should be allowed to have families."
Join us as we practice safe social distancing and catch up on our streaming queues!