<< back to list
Why did you choose Atlas MedStaff?
I have worked with both Keahna Williams and Brian Pedersen before and both have told me that Atlas is a great place.
Family:
Wife: Sarah, 2 daughters: 4 year old Ella and 1.5 year old Norah
Pets:
Two dogs: Gus and Woodrow
Hobbies:
Movies. I love to go to the theater and watch movies. I even had a movie
theater installed in the basement of our house. It's still a work in progress but it's pretty sweet.
Top five things on your Bucket List:
1. Travel abroad
2. Visit all the Disney Parks around the world
3. Watch my girls grow up
4. Win the lottery
5. Learn Spanish
Favorite Quote:
You only go around once, but if you play your cards right, once is enough. - Frank Sinatra

Aaron's Videos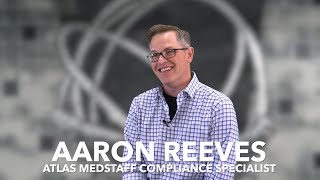 Bio