<< back to list
Why did you choose Atlas MedStaff?
I chose Atlas because of their positive reputation, the impact they have in the industry, and how much they care about their nurses and employees. The people that I know that work there love their job and are excited about working each day and I want to be a part of that!
Family:
I'm entertained at home by my 2 boys, Eli and Noah, and my husband Chris.
Pets:
My 9 year old pup, Ralphie!
Hobbies:
Going for walks with my boys, bike riding, fire pits and wine with the neighbors, eating out, and spending time with family and friends.
Top five things on your Bucket List:
1. Go back to my motherland, South Korea
2. Adopt a child
3. Stay in a hut above the water in Bora Bora
4. Swim with dolphins
5. Go on adventures around the world with my family
Favorite Quote:
"Whether you think you can, or you think you can't – you're right" Henry Ford.
Amy's Videos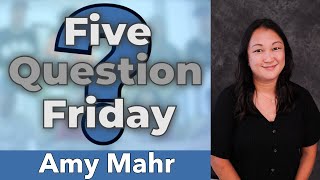 5 Question Friday