<< back to list
Why did you choose Atlas MedStaff?
I was a travel nurse with Atlas and fell in love with the relationship mindset the company had. I'm overjoyed thinking of the support and encouragement I can bring to my travel nurses because of the mission Atlas has! You are never just a number at Atlas and that was very important to me!
Family:
I am married to my husband Jed and have 2 wonderful boys!
Pets:
None currently but we hope to have goats, chickens, cows and other farm animals!
Hobbies:
Traveling of course! Currently learning to can, make soap and all things natural
Top five things on your Bucket List:
1. Travel to all of the states
2. Own our own farm and become self sustaining
3. Be debt free
4. See the Northern Lights in Alaska
5. Kayaking the Colorado river through the Grand Canyon
Favorite Quote:
"Perhaps this is the moment for which you have been created." — Esther 4:14
Arianna's Videos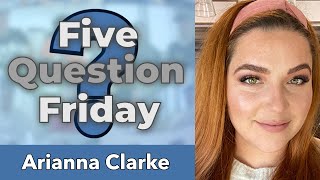 5 Question Friday