<< back to list
Why did you choose Atlas MedStaff?
I chose Atlas because they put their healthcare workers first! I was a travel Respiratory Therapist and know how important it is to work with a transparent and supportive team! I'm so happy to be part of a team that embodies this!
Family:
My significant other and I love our Penelope the hedgehog, and Baxter the family basset hound!
Hobbies:
I love to adventure! Hike, explore, and TRAVEL! Live music and sports are a must. I just got a National parks passport so my newest hobby is starting to visit those!
Top five things on your Bucket List:
1. Visit all the National Parks
2. Live by the beach in the winter
3. Learn how to scuba dive
4. Hike a 14er
5. Learn how to surf
Favorite Quote:
"A diamond is created under pressure"
Ashley's Videos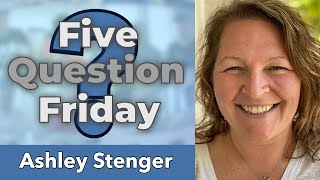 5 Question Friday