<< back to list
Why did you choose Atlas MedStaff?
I have heard nothing but great things about the Atlas MedStaff team and the approach they take to their work. After meeting several other employees and hearing them talk about Atlas, I knew that I had to become a part of the team!
Family:
I have a beautiful wife named Aretha (she's way out of my league, don't tell her!) and a wonderful daughter named Gabriela Grace.
Pets:
Sasha. We believe she is a German Shepard-Collie mix, but she is 100% goofball
Hobbies:
Spending time with my wife and daughter is my number one hobby. I also enjoy traveling to hang out with all our awesome travelers and any sort of home improvement project, especially building furniture. Really just about anything if it's not drywall work.
Any other information you want to share:
I also run a woodworking business (Little Bug Woodworking) where I make everything from charcuterie boards, to custom furniture, to cornhole boards! Check me out on Instagram and see what I've been making lately (@bradencanbuildit)!
Top three things on your Bucket List:
1. Visit the remaining continents that I have NOT been to (Antarctica, Europe, Australia, S. America).
2. Raise my daughter to be ready to face every challenge life can throw at her with both grace and gusto.
3. Build a house based on my own design and with my own two hands.
Favorite Quote:
"The question isn't what are we going to do. The question is what AREN'T we going to do?" - Ferris Bueller (Ferris Bueller's Day Off)
Braden's Videos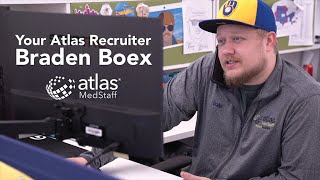 Get to know Braden Boex