<< back to list
Why did you choose Atlas MedStaff?
I have heard nothing but great things about the Atlas MedStaff team and the approach they take to their work. After meeting several other employees and hearing them talk about Atlas, I knew that I had to become a part of the team!
Family:
I have a beautiful wife named Aretha (she's way out of my league, don't tell her!) and a wonderful daughter named Gabriela Grace.
Pets:
Sasha. We believe she is a German Shepard-Collie mix, but she is 100% goofball
Hobbies:
I enjoy traveling and rock crawling in my Jeep Wrangler. I also enjoy any home improvement job as long as its not drywall work.
Any other information you want to share:
I am (slowly) learning French so that one day I will be able to know for sure that my wife is not making fun of me without me knowing about it.
Top three things on your Bucket List:
1. Visit the remaining continents that I have NOT been to (Antarctica, Europe, Australia, S. America)
2. Raise my daughter to not be a jerk (and hopefully more/better than that!)
3. Build a house based on my own design and with my own two hands
Favorite Quote:
"The question isn't what are we going to do. The question is what AREN'T we going to do?" - Ferris Bueller (Ferris Bueller's Day Off)
Braden's Videos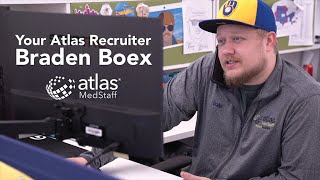 Get to know Braden Boex