<< back to list
Why did you choose Atlas MedStaff?
I had traveled with Atlas as an ICU nurse and loved the people and the vibe they set off. I wanted to be a part of a team where I felt heard and valued!
Family:
Boyfriend Kevin and our beautiful daughter Kennedy!
Pets:
One goofy golden retriever named Ary!
Hobbies:
I love to try out new restaurants and explore new places. Also love reading a good book/series, and binge watching on Netflix!
Top five things on your Bucket List:
1. See the Northern Lights
2. Going to Egypt to view the pyramids while riding a camel!
3. Become a master gardener
4. Go on a hot air balloon ride
5.
Favorite Quote:
"...When you want something, all the universe conspires in helping you to achieve it." -The Alchemist (I recommend this book to anyone who has a dream)
Kayla's Videos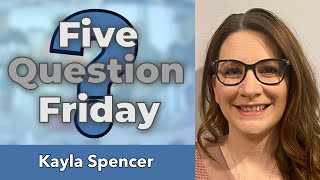 5 Question Friday