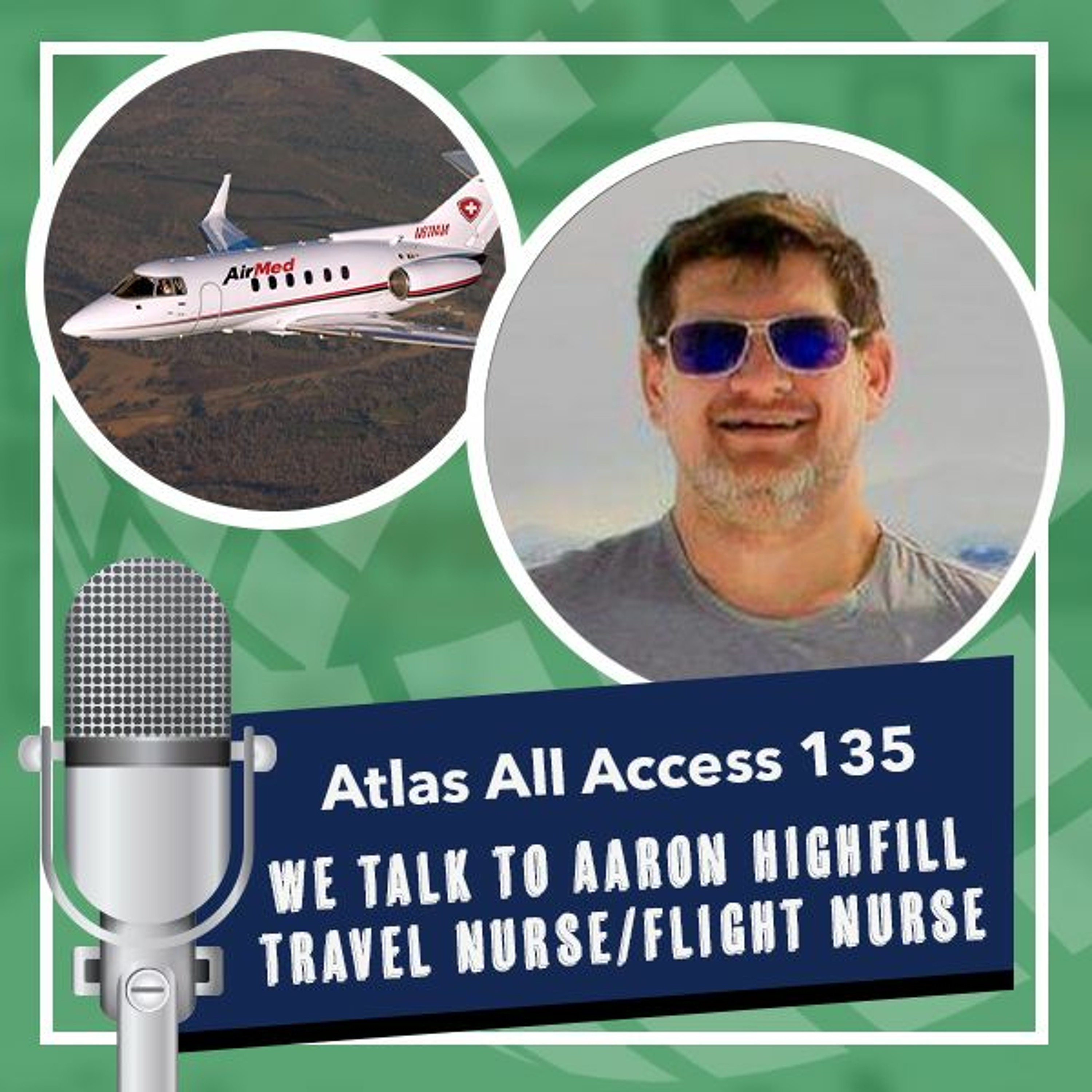 Aaron Highfill, travel nurse turned flight nurse - Atlas All Access 135 - travel nursing podcast
10-08-2020
Aaron Highfill has been busy checking every box you can on the Travel Nurse checklist of adventure.
Travel nurse, flight nurse, travel the world, fly across the country, now road-tripping across the country, high-five a penguin in Antarctica — this is a man motivated by the insatiable wanderlust of the true traveler.
If you're thinking of taking your travel nurse adventure to the next level, or you just want to know more about the extreme options out there, don't miss this episode.
And if you want a good read, check out Aaron's recent blog post on the TravCon site here:
>>https://tinyurl.com/yyoxujp5