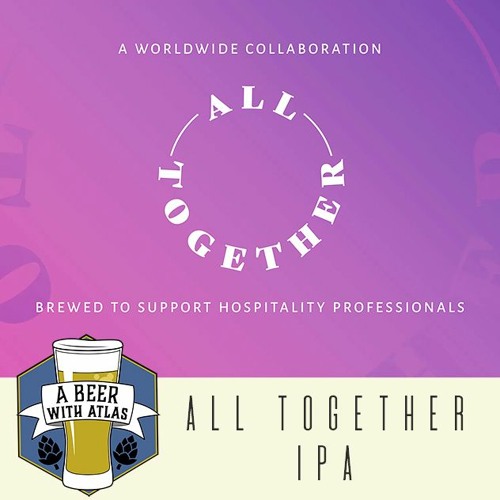 All Together IPA - Beer With Atlas 93
06-04-2020
To appropriate a famous piece of beer marketing: "This one's for you." The All Together IPA is brewed to give back.
This beer collab is one for the books. We'd love to tag all of the brewers, craft beer shops, regional beers, and local breweries -- large and small -- who have come together to create this beer to help out the industry, but the list is much too long.
As of today, there are 825 breweries in 49 states across 53 countries who are contributing to this beer to help hospitality professionals who are currently furloughed, laid off, or out of work due to the coronavirus pandemic, closed bars, and taps as dry as the tabs.
Check out the snippet below from their website, and then go check out their website to give back to the community.
Dear breweries of the world,
"There is an inextricable link that binds together everyone in the hospitality industry. Brewers, servers, bartenders, bussers, dishwashers, GMs, buyers, chefs, owners -- we are all in this together. In this industry, when one of us struggles, the rest of us pick them up. It's baked into who we are."
All Together Beer website: https://alltogether.beer