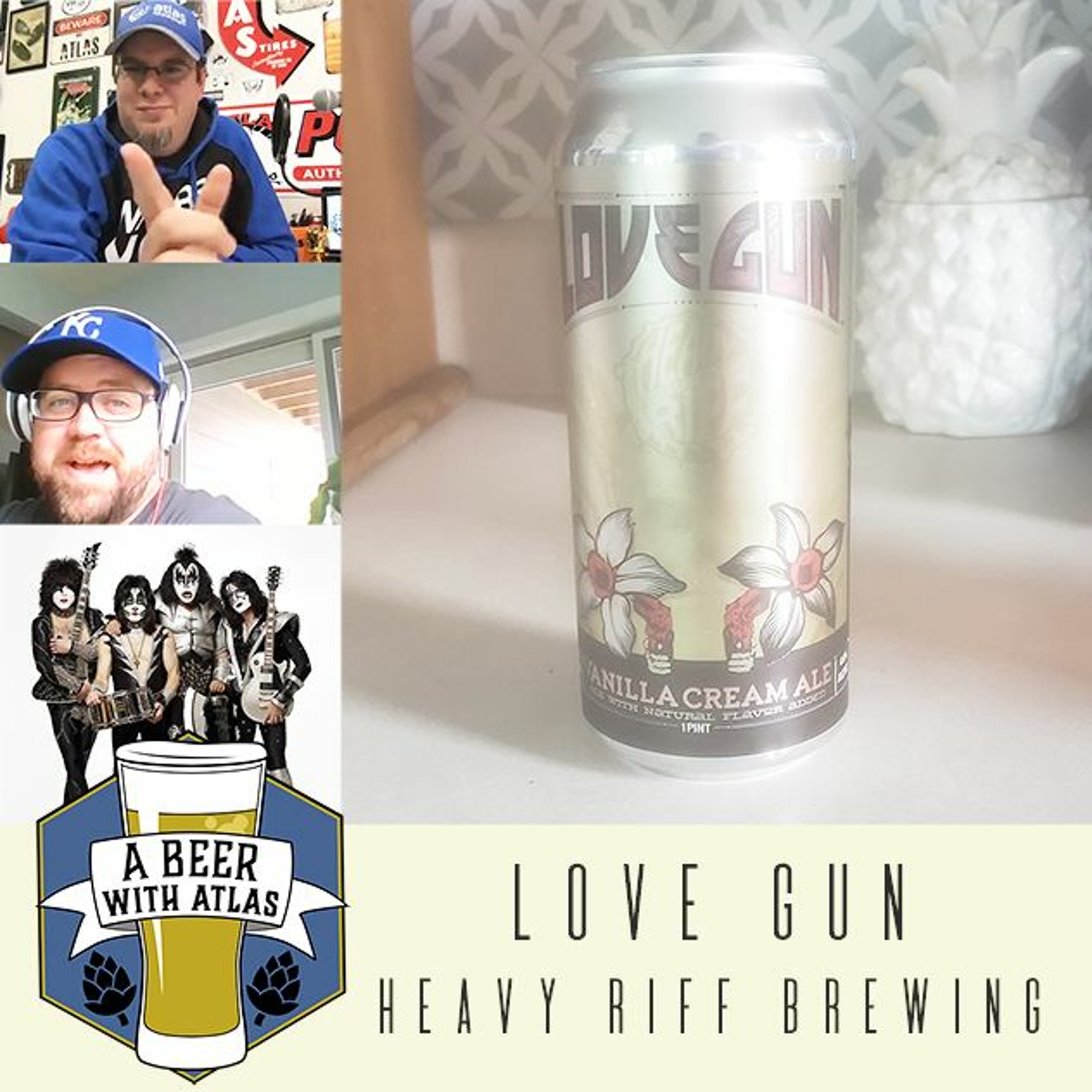 Beer With Atlas 94 - Love Gun Heavy Riff Brewing Company
06-10-2020
Throw on some kabuki makeup and then have a duel at ten paces with this "Love Gun" craft beer.
This cream ale from Heavy Riff Brewing out of St. Louis will steal your love just as much as perusing the menu of the brew pub that created a Kiss-inspired beer in the first place. (Sign us up for the "Smoked Spicy Asian Pork Wrap" or that Hickory and Cherry Wood smoked Reuben!)
This brewery tries to bring the flavor of the heavy riffs of rock legends they love to the beer they crave. Other notables on tap include a Prison Bound Pale Ale, Disco Apocalypse IPA, Smash It Up Sour, a Velvet Underbrown Brown Ale, and the cleverly named Du Hops Mich New England IPA.
If you like your beer to rock as hard as your, well, your rock, then give this cream ale a try. You'll feel the guitar solo between your teeth.
It might shock you tomorrow and tonight, and maybe it will manage to steal your love.