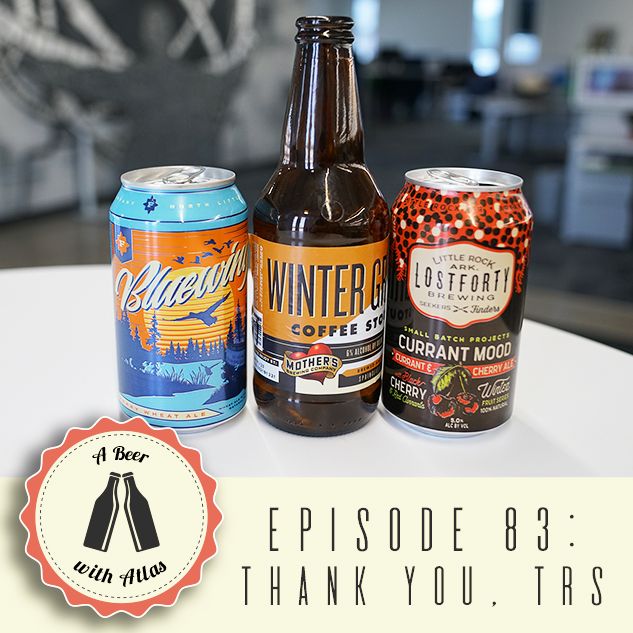 Beers from TRS Healthcare - A Beer With Atlas 83
03-25-2020
This week we highlight several beer provided from our friends at TRS Healthcare.
This eclectic mix includes wheat ale, a coffee stout, and a currant black cherry small-batch brew -- quite the combination!
Looking for something with a bit of a classic twist? Try one of these brews from Lost Forty Brewing, Mother's Brewing Company, or Flyway Brewing Company for a craft brew kick!