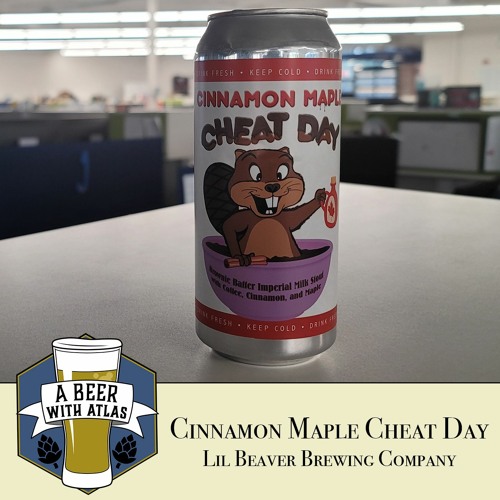 Cinnamon Maple Cheat Day by Lil Beaver Brewing Co. - A Beer with Atlas 154
08-12-2021
"Its summer! Why in the heck are you drinking a stout?"
"Why in the heck not?"
Listen as Rich, Brian, and Dolan jump into this stout from Lil Beaver Brewing Company. It's cinnamon, it's maple, and it's perfect for a Cheat Day. Well, really any beer is perfect for a cheat day. :P
Show us what you drink on a cheat day!
Do you like cinnamon?