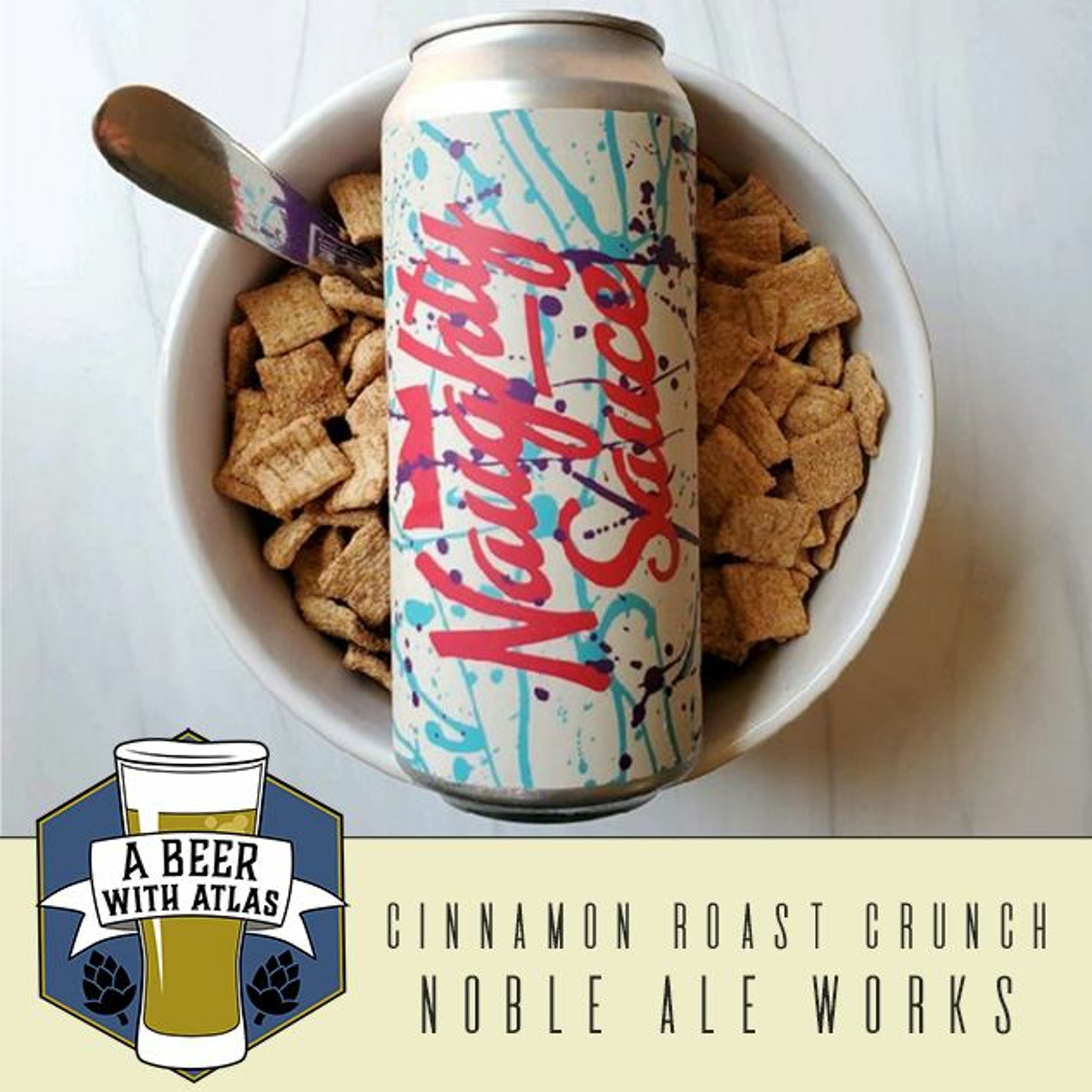 Cinnamon Roast Crunch, Naughty Sauce series from Noble Ale Works - Beer With Atlas 109
09-23-2020
Cinnamon Roast Crunch has a name so contrary to what you imagine a beer should be, that even our auto-correct is trying to change it to "Toast".
The latest craft beer in the "Naughty Sauce" series from Noble Ale Works might seem a strange brew, but it evokes memories of breakfast cereal and Saturday Morning Cartoons.
We don't know that this beer and a bowl of cereal is the perfect hangover cure (but it seems like the science would back it), but we do know this unique blend was a fun one to try.
And knowing is half the battle!
Dare from our beer crew: Try it in a bowl of cereal instead of milk. We don't want to do it, but we want someone to.