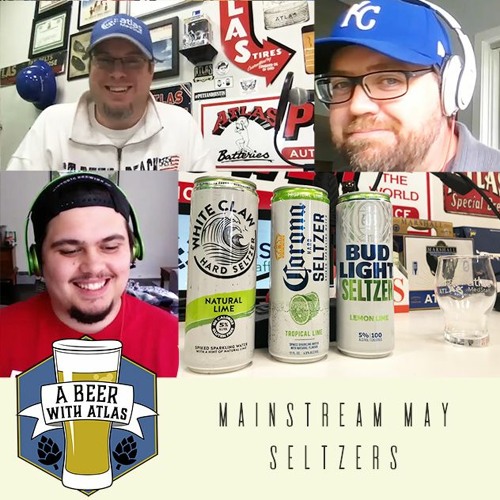 Hard Seltzers - Mainstream May 2020 | Ep. 4 - A Beer with Atlas 92
05-27-2020
Love 'em or hate 'em, we dive into hard seltzers this week for our last edition of mainstream beers (or "not beers").
While some seltzers like White Claw have earned a passionate fan following, others continue to be the LaCroix of the alcoholic beverage category -- they aren't so much flavorful as they once sat in the same warehouse as a beer that had flavor. But it was across the warehouse. Behind a locked door.
We've covered a lot of niche, regional beers on "A Beer With Atlas", but in May we turn our attention to a solid selection of mainstream beers.
These are your constant beverage companions, ever-reliable, always thirst-quenching. They may not blow away your taste buds, but there's a respectable comfort in enjoying a beer you know.
Sit back and grab a cold one. Relax with us as we cover our mainstream beer picks.