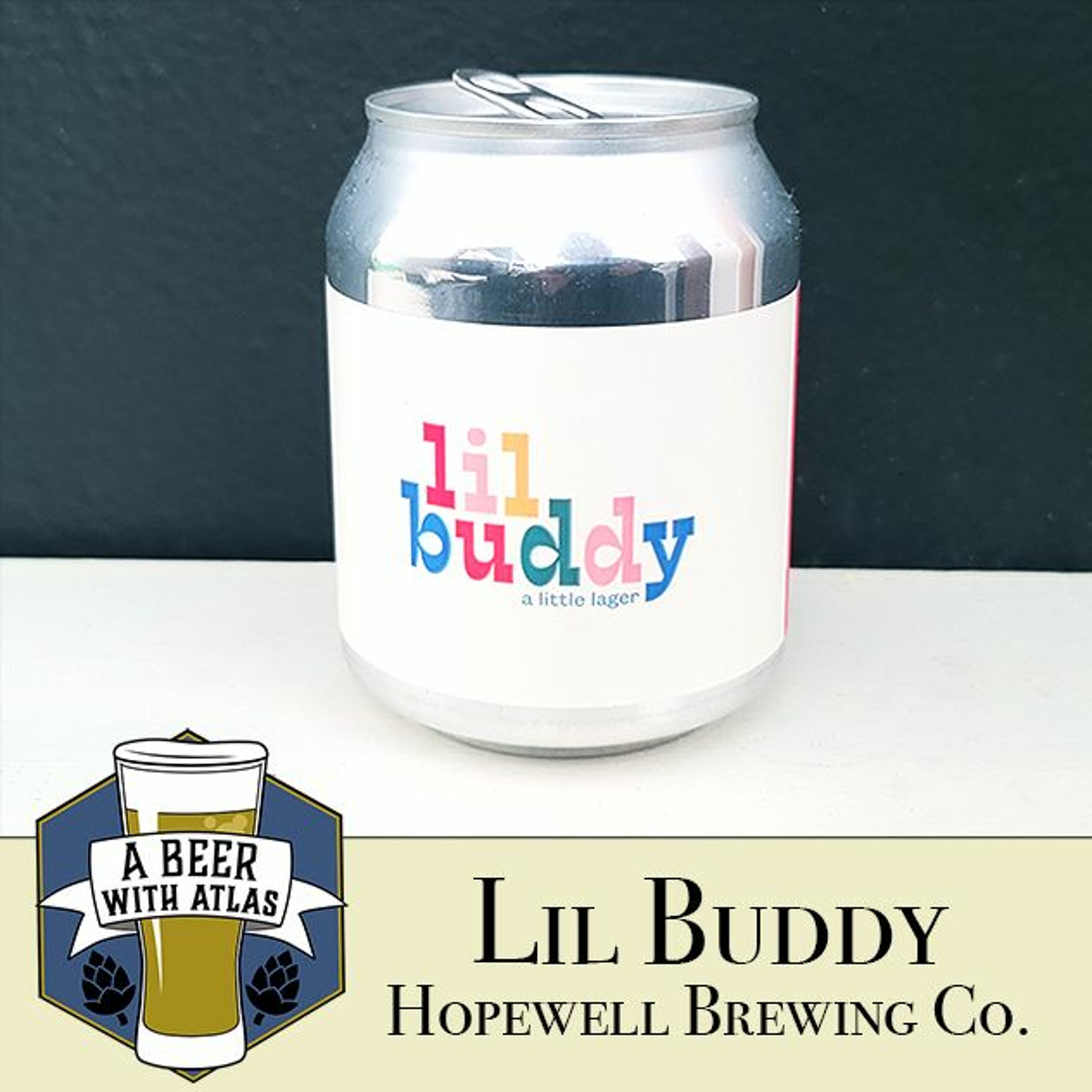 Lil Buddy little lager, Hopewell Brewing Co - Beer With Atlas 128 - travel nurse craft beer podcast
02-03-2021
Who's the best Lil' Buddy?
This week, we dive into the "lil buddy" micro-brew micro-can from Hopewell Brewing Co. out of Chicago.
While this littlest of buddies and beverage sidekicks only comes in a snackable 8-oz can, it's full of the peppy can-do attitude of yesteryear.
In fact, all of Hopewell's can art designs designs lean toward vintage 50's and 60's art styles, reminiscent of white-walled tires, bowling alleys, Formica counter-tops at the local diner, Howdy Doody and perhaps a pinch of Captain Kangaroo.
Sit back with a Lil Buddy or your favorite beverage of choice, and enjoy the vibe of having a brew with friends while the Statler Brothers' "Flowers on the Wall" plays in the background. (If you go back to the lyrics on that one, it reads a bit like he's social distancing during a pandemic. Just sayin'.)
Cheers.