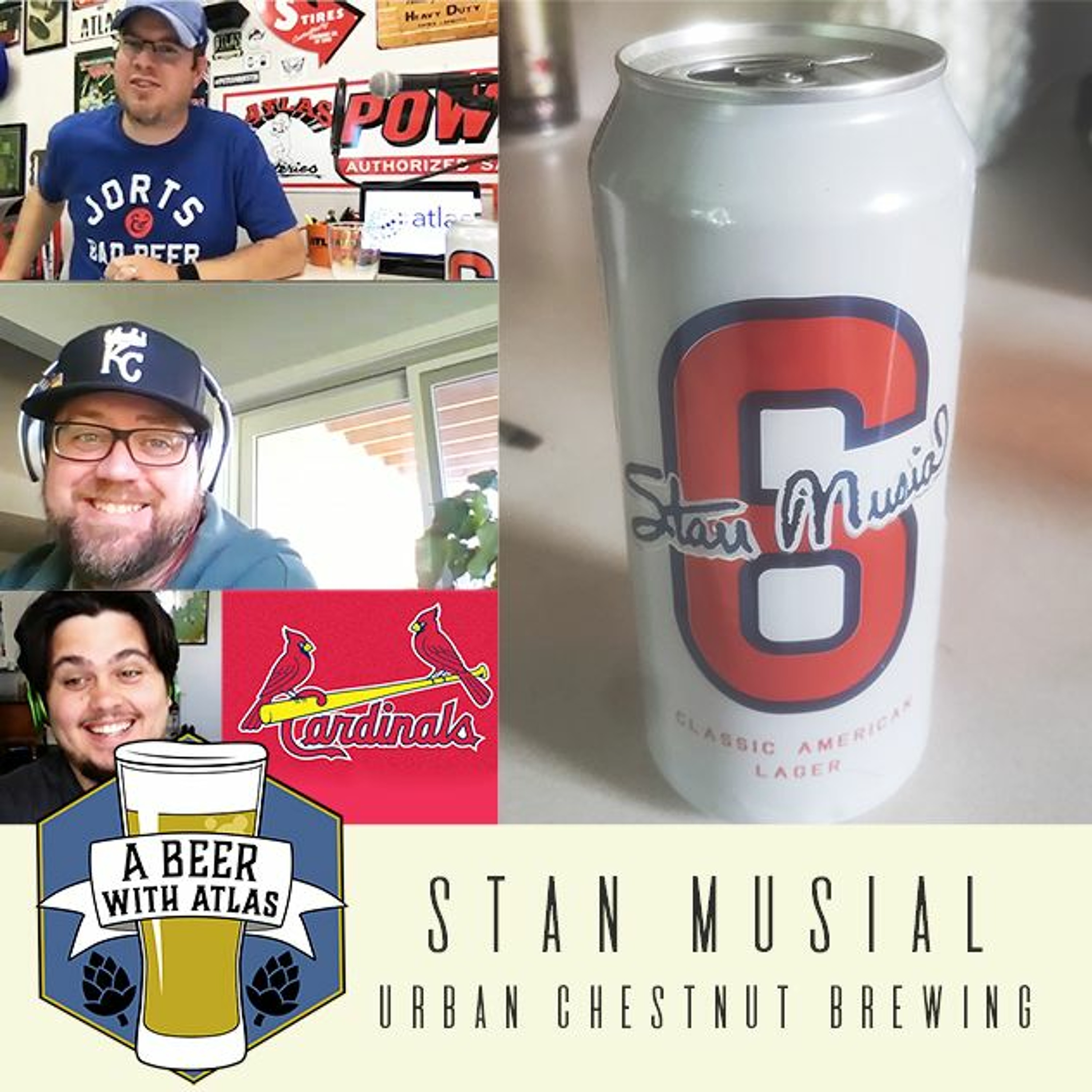 No. 6, Stan (The Man) Musial Lager by Urban Chestnut Brewing Co. - Beer With Atlas 95
06-18-2020
This Stan Musial Lager from Urban Chestnut Brewing Company was originally planned to arrive at the start of the baseball season. (Sad crying sounds go here.)
Rich misses baseball SO MUCH, that he was even willing to drink this lager honoring a Cardinal player.
St. Louis-based Urban Chestnut Brewing Company may sound like a name you'd bet to cover the split at the horseraces, but this brewpub has built a name among Cardinal-loving natives for its craft beer, pizza, and beer garden. We've got to admit, it looks like a fun place to hang out. And we miss baseball. And also ... places.
The No. 6 may not be Rich's first choice as a die-hard Cubs fan, but the beer is as great as Musial's '45 season. He would be willing to enjoy this beer in St. Louis at a Cards vs. Cubs game.
Ironically, early research Rich has conducted indicates that the beer will taste even better if the Cubs are winning.