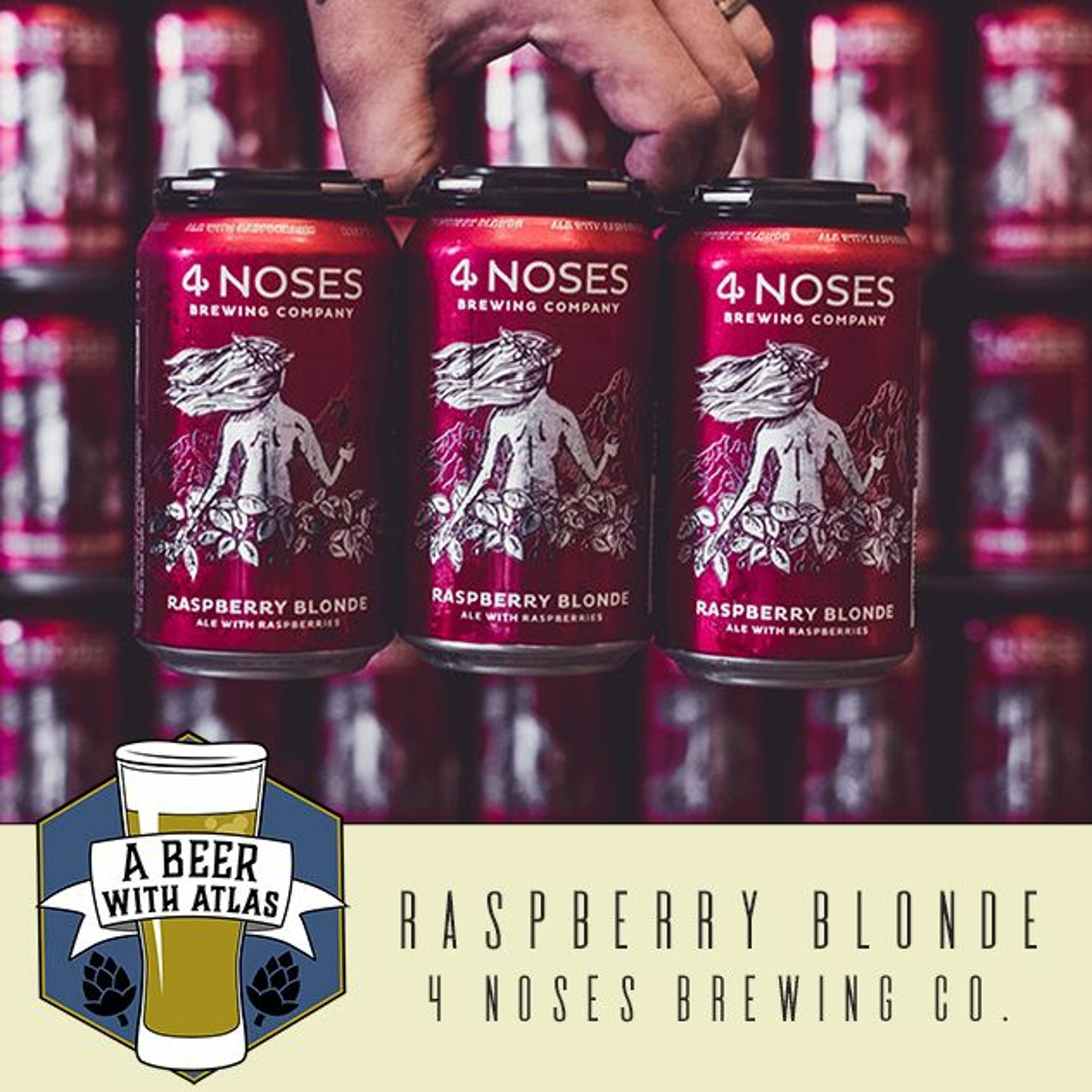 Raspberry Blonde from 4 Noses Brewing Co. - Beer With Atlas 104
08-19-2020
It's not every day we review a beer the brewing company describes as "totally crushable."
This Raspberry Blonde from 4 Noses Brewing Company promises to empower your olfactory senses "with a harmonious blend of tart raspberries on top of a refreshing blonde base."
You might think there is a fancy story behind the name of this family-owned brewing company, but it simply comes down to the clan being known for having large noses. Embracing their sensitive schnozzes, this family decided to start their own brewing company after having a pub and brew tour through Ireland. (That's the way to do it.)
Join us as we discuss craft beer and famous noses -- really. And if you want a stout craft beer that has a piquant aroma, your best bet might be to try one from a company that founded its name on the power of the family sniffer.