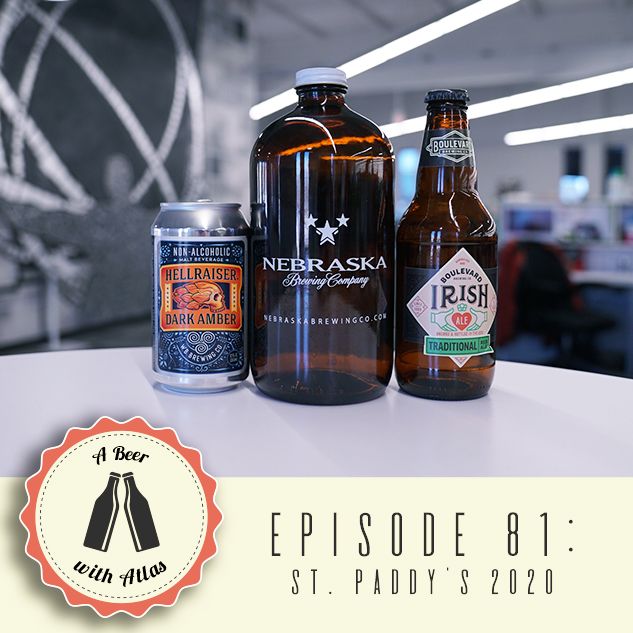 St. Paddy's 2020 - A Beer With Atlas 81
03-11-2020
Happy St. Patrick's Week!
Grab a bowl of Lucky Charms, turn on your favorite "Leprechaun" movie, and DO NOT forget about your beer.
On this episode of "A Beer with Atlas," we drink three Irish Reds. One from our local brewery, Nebraska Brewing Company, another from Boulevard Brewing, and the last one is a surprise from WellBeing Brewing.
Listen as we dive into not only our beers, but the evolution of Lucky Charm's marshmallows and the very not so famous... "famous?" Leprechaun movies.