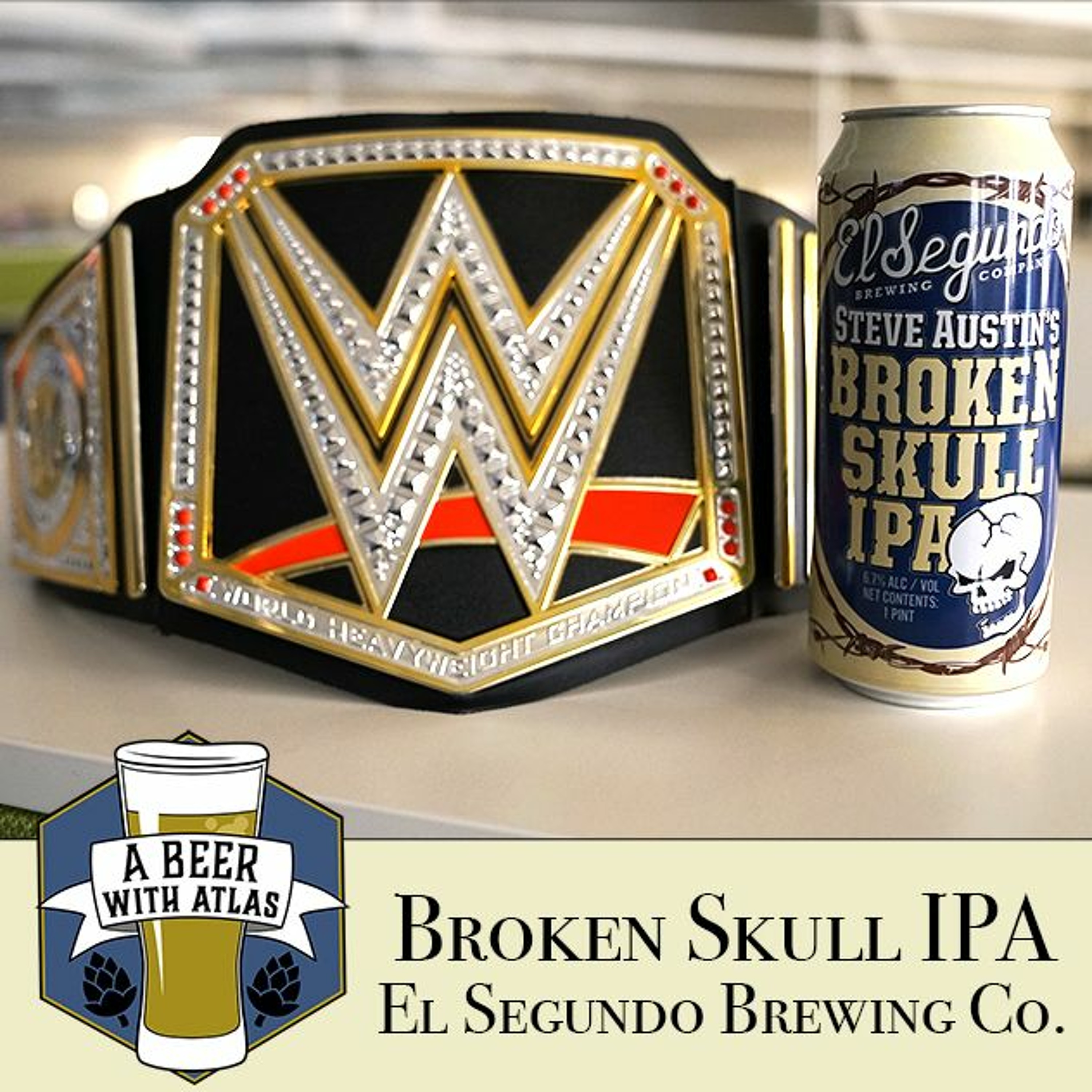 Steve Austin Broken Skull IPA - A Beer With Atlas 132 - travel nurse craft beer podcast
03-04-2021
WELCOME TO THE WEDNESDAY NIGHT SLAM!
We took our Beer Crew and threw them into the ring with nothing but a pile of empty IPA bottles, a steel chair, a 2x4, and a bag that may or may not have a snake in it. Who will win!?
The big winner here is this Steve Austin Broken Skull IPA from El Segundo Brewing Co. in California.
Inspired by wrestling and this beer's eponymous namesake, we chat all things wrestling from the WWF days through WWE and WCW. Ric Flair, the Steiner Brothers, Shawn Michaels, Hacksaw Jim (Hooooo!), Hulk Hogan, and more. If they wielded a piece of lumber, furniture, or reptile in the ring, we talk about them.
Dive into our barbed wire trivia discussion, which, you would think a crew in Nebraska would know a little more about. No worries, we'll get a roll of it and wind it around Steve Ryan's truck to prepare it for 2020 TWO: The Revenge of Quarantine (Please be joking).
Join us for a beer and a chat!
We can't say we're gonna whoop your ass (because, legally, our lawyers advised against it), but we do open up a can of this IPA and would definitely recommend it.
That's the bottom line, because A Beer With Atlas says so. (And because we're out of beer.)
Cheers!
(Side Note: I've been to the barbed wire museum, and it was actually pretty dang cool.)