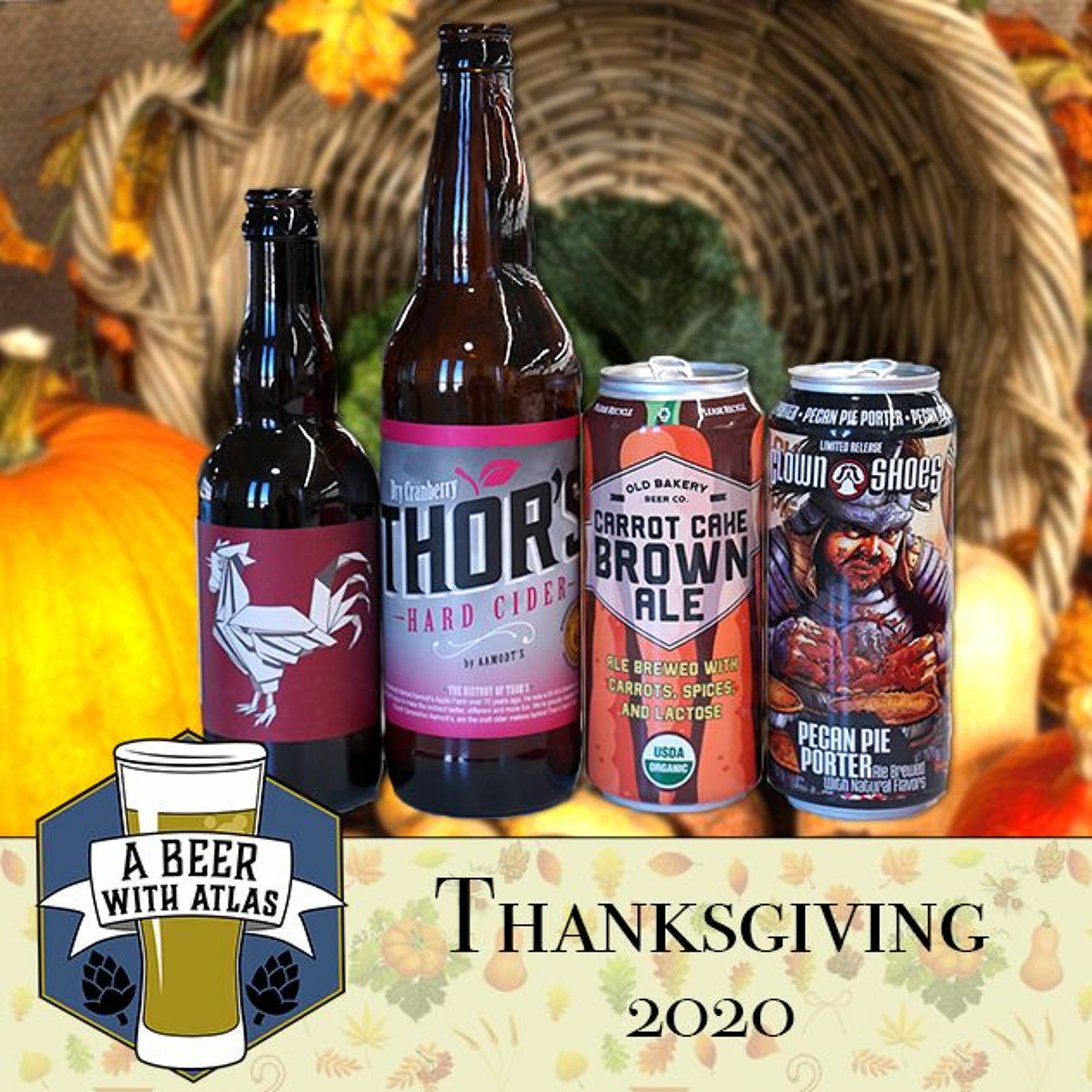 Thanksgiving 2020 - Beer With Atlas 118
11-25-2020
'Tis the season to be thankful, and we have a four-pack of Thanksgiving goodness featured in this episode of "A Beer With Atlas."
Taking queues from multiple Thanksgiving flavors, we have a Beet Weiss from Crane Brewing Company, Thor's Cider Cranberry Sauce, Old Bakery Beer's Carrot Cake Brown, and Clown Shoe's Pecan Pie Porter for dessert.
In a normal Thanksgiving celebration year, you would probably be surrounded by family and then toast the afternoon away with a few beers of your own — particularly to drown out that uncle who has never met a conspiracy theory he didn't love (you know the one).
This year, while you socially distance at home, we encourage you to join our crew for some fun and a good chat over a couple of cold ones.
Cheers.