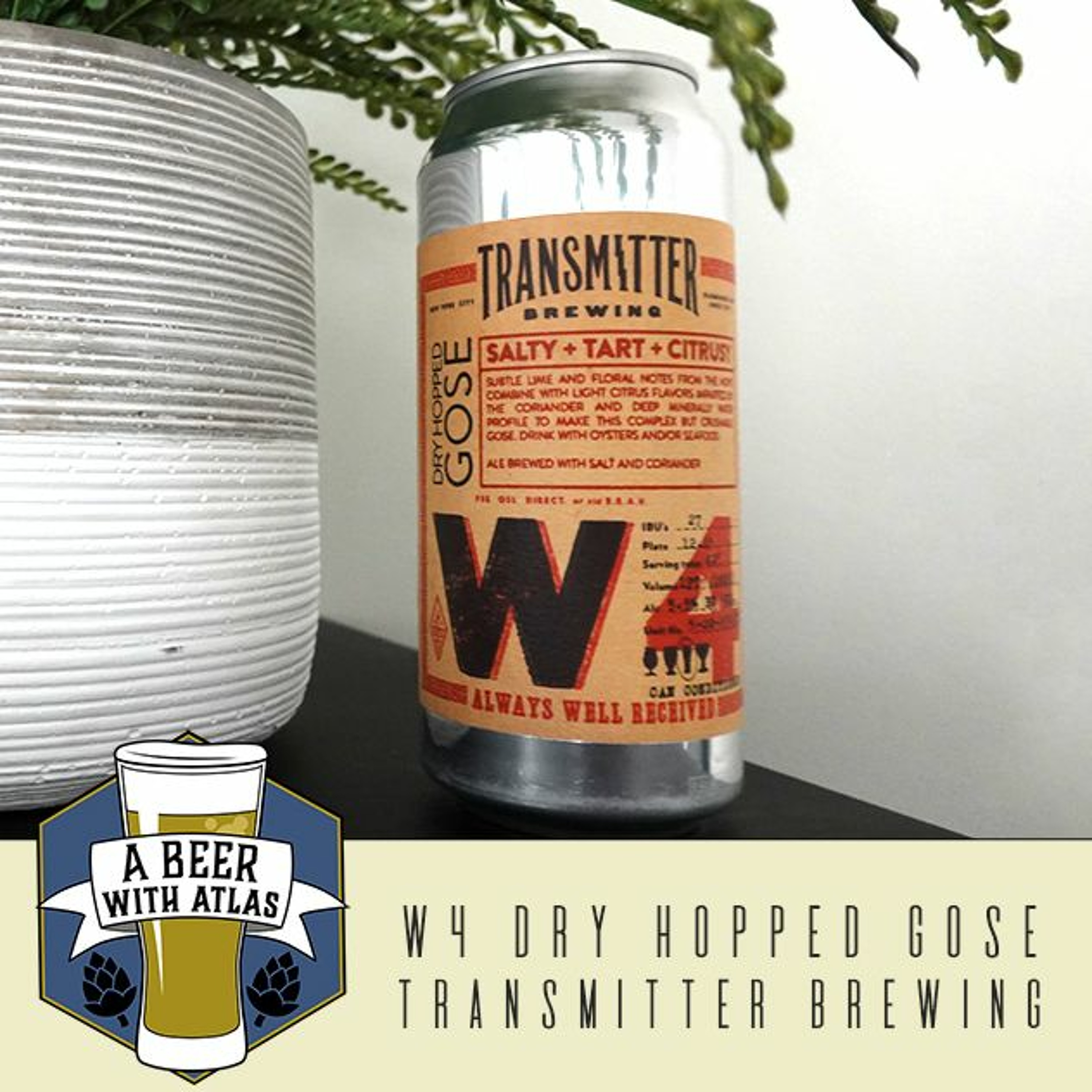 W4 Dry Hopped Gose from Transmitter Brewing - Beer With Atlas 107
09-09-2020
Tune into this week's "Beer With Atlas" transmission to check out a New York brewer's "W4 Dry Hopped Gose."
The name of this craft beer may not roll off the tongue, but the citrusy flavor combination is self-described by Transmitter Brewing Company as "complex but crushable."
We do have a few questions for the brewmasters at Transmitter:
1. Where did the company name come from?
2. How does your beer naming scheme work with the letter and number combos? It's unique.
Even though we all love our Spotify playlists, there's still one frequency you can count on: the Beer With Atlas podcast. (See what we did there?)
Sit down. Relax. Tune into the podcast. Have a cold one. We saved you a seat. Cheers.