<< back to list
Why did you choose Atlas MedStaff?
I chose Atlas Medstaff because of the culture! Atlas truly puts their nurses first and the employees are treated like family.
Family:
Husband- Jay, Daughter - Sawyer
Pets:
Goldendoodle -Cosmo, Labradoodle -Clarence
Hobbies:
Spending time with family and friends, trying new breweries, golfing, being outdoors with my pups.
Any other information you want to share:
My husband is a travel nurse and we will be traveling together. So I will understand my nurses needs from the inside and outside.
Top three things on your Bucket List:
1. See Northern Lights
2. Travel to Ireland
3. Attend the Oktoberfest in Munich Germany.
Favorite Quote: Three quotes I live by:
"Everything happens for a reason."
"Life begins at the end of your comfort zone"
"If you're not living on edge, you're taking up too much space."
Alexandra's Videos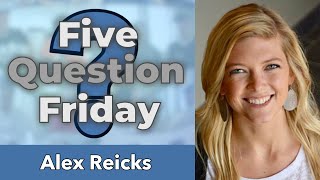 5 Question Friday