<< back to list
Phone:
Toll Free: 855-884-2360 ext.3101
Direct Line: 402-818-3101
Why did you choose Atlas MedStaff?
I chose Atlas for a number of reasons, but the two main reasons related to the team and culture. There really seems to be something special going on here.
Family:
Wife - Wendy. Two teenage boys - Jake & Nick
Pets:
Lhasa apso/Cocker Spaniel mix, Roxy.
Hobbies:
Family, Travel (preferably to mountains), Reading, Officiating Sports, Try to exercise on a regular basis, and Home Remodeling Projects.
Top 3 things on your Bucket List:
1. Retire to Montana
2. Visit Greece & Italy
3. Visit the Great Smoky Mountains
Favorite Quote:
"It's not whether you get knocked down; its whether you get back up." -Vince Lombardi
Brad's Videos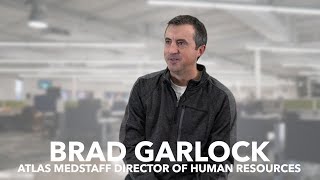 Bio