<< back to list
Why did you choose Atlas MedStaff? :
The people and the amazing culture. Atlas puts our nurses first and we go out of our way to make sure our nurses have a top-notch experience. We truly care for our nurses and want what is best for them.
Family:
Husband Matt, Son Kellen, and Daughter Kinley
Pets:
Black Lab- Sage
Hobbies:
Country concerts, volleyball, basketball, tennis, playing with my kids.
Any other information you want to share:
Occasionally I help my family at one of the only Italian Steakhouses left in Omaha, Cascio's Steakhouse. Cascio's was established in 1946 by my grandpa and great uncle. It is definitely a must as far as dining experiences go if you come to Omaha.
Bucket List:
1. Stay at every hotel on the Las Vegas Strip
2. Attend the Kentucky Derby
3. Travel to Italy
Favorite Quote:
"You miss 100% of the shots you don't take" Wayne Gretzky
Colleen's Videos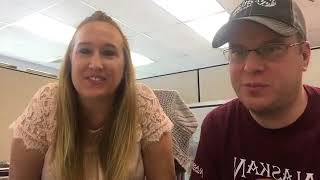 5 Question Friday