<< back to list
Why did you choose Atlas MedStaff?
The reason I am with Atlas MedStaff is because of the transparency I am allowed to share with my nurses and the overall culture of this company. No other agency in the market can compete with what we do for our nurses.
Family:
Mom, Dad, 2 younger brothers
Pets:
One Cat, Katara.
Hobbies:
Tennis, Fishing, Hockey, Snowboarding, Sports, Hiking, Outdoors!
Top five things on your Bucket List:
1. Go fly fishing in Alaska or New Zealand
2. Go to London for Wimbledon one year
3. I would love to fly a plane one day
4. Sky Dive!
5. Visit Dubai!
Favorite Quote:
"Imperfection is beauty, madness is genius and it's better to be absolutely ridiculous than absolutely boring.
Connor's Videos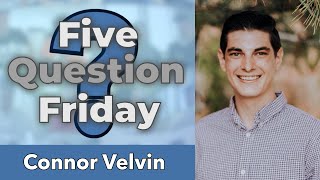 5 Question Friday