<< back to list
Why did you choose Atlas MedStaff?
One of my former recruiters started working at Atlas and had nothing but great things to say!
Family:
Mom, Dad, two sisters, SIX nieces & nephews :)
Pets:
None, but hope to have a puppy in the future.
Hobbies:
Traveling, exploring new cities & restaurants!
Top five things on your Bucket List:
1. See all 7 continents
2. Live in a foreign country
3. Be on TV
4. Learn how to surf
5. Ride in a hot air balloon
Favorite Quote:
"We travel not to escape life, but for life not to escape us." – Anonymous
Hannah's Videos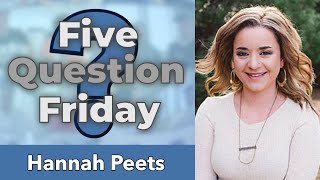 5 Question Friday