<< back to list
Why did you choose Atlas MedStaff?
The people! Atlas has an amazing culture and treats people right. I had to be a part of it and glad I am.
Family:
I have 3 amazing kids: Skyler, Beau and Paisley
Hobbies:
Boating, Fishing, hanging with my kids.
Any other information you want to share:
I love to eat. I really like trying new restaurants and foods and I am always open to suggestions.
Top 3 things on your Bucket List:
1. Go to New York City
2. Retire on a lake/river/ocean… Some type of water
3. European Vacation
Favorite Quote:
"You better cut the pizza in four pieces because I'm not hungry enough to eat six." –Yogi Berra
Justin's Videos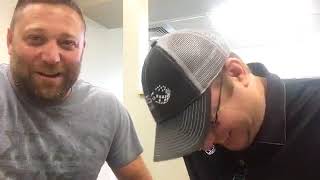 5 Question Friday