<< back to list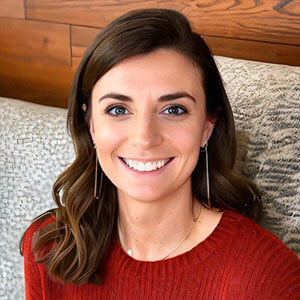 Why did you choose Atlas MedStaff?
I joined the team at Atlas because I was looking for a company who values work/life balance as well as a role that would challenge me and one that I can grow with.
Family:
My family are my parents, older sister, younger brother, their spouses, and my niece and nephews.
Pets:
I have a Boxer mix rescue pup named Binks.
Hobbies:
Walking trails with my dog, pub trivia, live music, spending quality time with my family, and binging all the shows on HBO, Netflix, Hulu, etc.
Top five things on your Bucket List:
1. Learn to play guitar
2. See a show at Red Rocks in Colorado
3. Helicopter Tour of Grand Canyon
4. Go to Mardi Gras in New Orleans
5. Stand on a glacier
Favorite Quote:
"I'm not superstitious...but I am a little stitious" -Michael Scott