<< back to list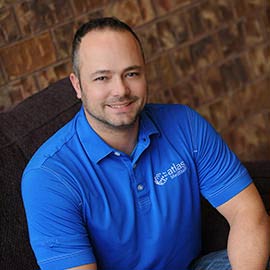 Why did you choose Atlas MedStaff?
I feel like Atlas and I chose each other. I was at a point where I was ready to make a change in my professional career and at that same time Atlas happened to have an opening.
Family:
Wife: Renee, Son: Hudson
Pets:
Buster - Papillon – Bandit - Papimo - These guys have since passed / our new pup is Ruby, a Cavalier Kings Charles / Eskimo mix – She was a rescue pup
Hobbies:
Classic cars, snowboarding, hiking, golf, fishing, art, home renovations, landscaping
Any other information you want to share:
I was previously a snowboard instructor. I also drag raced cars for many years at various racetracks.
Top 3 things on your Bucket List:
1. Own a mountain house
2. Learn to Scuba Dive; Dive Great Barrier Reef
3. Pace an F1 car at 200+ MPH
Favorite Quote:
You Miss 100% of the shots you do not take ~Wayne Gretsky
Mike's Videos