<< back to list
Why did you choose Atlas MedStaff?
I chose Atlas MedStaff because of the culture and to learn and grow with a great company that I believe in!
Family:
My incredible husband Jack!
Pets:
Ruby and Hank- salt and pepper miniature schnauzers
Hobbies:
Yoga, walking my pups, exploring the Dallas area and cooking/baking
Any other information you want to share:
I grew up in Omaha, NE and now I live in Dallas, TX!
Top five things on your Bucket List:
1. Be debt-free
2. Learn to surf
3. Float in the Dead Sea
4. See the Northern Lights
5. Ride in a hot air balloon
Favorite Quote:
"Believe you can and you're halfway there." Theodore Roosevelt
Ashley 's Videos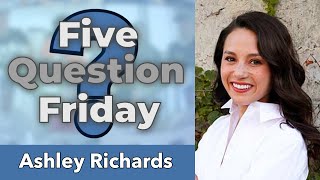 5 Question Friday