<< back to list
Why did you choose Atlas MedStaff?
Had a great reputation in the travel community and heard nothing but good things from people that work at and with Atlas
Family:
Wife - Erin Daughter - Blair
Hobbies:
Golf, Travel, Spending time with family.
Top five things on your Bucket List:
1. Golf Augusta
2. Visit Iceland
3. Hit a Hole in One
4. Bears Superbowl
5. Go to a Ryder Cup
Favorite Quote:
"To a worm in horseradish, the whole world is horseradish"
Jeff's Videos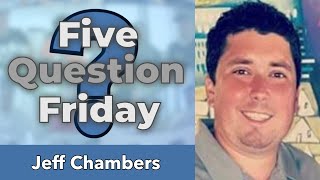 5 Question Friday