<< back to list
Why did you choose Atlas MedStaff?
I chose Atlas because the atmosphere is one of personal growth, of caring about others, of contributing to improving each other and the community as a whole.
Family:
My family members are my closest friends - Ian, Caleb, Jason, Jacob, and Zach. Finding people who love unconditionally can be a difficult endeavor, but I was lucky enough to find these guys.
Hobbies:
I am a person who likes to challenge my own limits and boundaries - I enjoy rock climbing, sky diving, running a broadcast online, playing live music in my band, and anything else that gets my adrenaline pumping.
Top five things on your Bucket List:
1. GET INTERVIEWED ON HOT ONES
2. Play Madison Square Garden (or international equivalent)
3. Take Natalie Dormer on a date
4. Learn Japanese, then get lost in Tokyo
5. Visit Iceland
Favorite Quote:
"No man is brave that has never walked a hundred miles."
John's Videos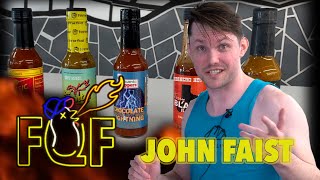 5 Question Friday