<< back to list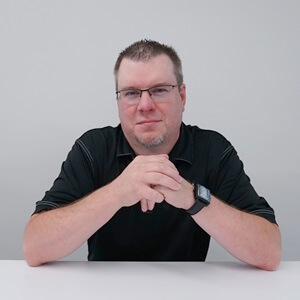 My Atlas Story
My name is Rich Smith, I'm the Vice President and Co-Founder of Atlas MedStaff. I've been in the travel nursing industry since 2004, but my story started five years earlier in January of 1999. My first born child was two months old and came down with Influenza A. I was a new parent and scared out of my mind. I had no idea what to do…it was a terribly helpless feeling. Late that first night her fever spiked to 104, so I took her to the emergency room at our local children's hospital. After waiting for what seemed to be an eternity, my daughter was helped by a kind, patient, gentle nurse. As she worked, and we talked, I learned she wasn't from Omaha. She was a travel nurse. I'd never heard of such a thing. She was at the tail end of her contract, and was off to a hospital in California for her next contract. After some fluids, a cool bath, and some observation, my daughter was released, and I took her home and she recovered a few days later. I was just starting a new career in the financial services industry, but that story of the traveling nurse stuck with me. Five years later, I had a chance to go work for a new company in the travel nursing industry, and it seemed like fate.
Fast forward to late 2011. I was presented an opportunity to start a company from the ground up. I had just left a wonderful company that spent the last 7+ years growing. I worked with some great people who had amazing ideas and huge hearts. But having the opportunity to own and operate a company of my own was exhilarating and terrifying all at the same time. I was still in my 30s, and if I didn't do it now I probably never would. Luckily, I had some help from the other co-founder and a man who had been starting businesses his entire life. So, with those two, and the encouragement and support of my wife, Atlas MedStaff was born. We opened our doors in January of 2012, and were Joint Commission Certified within the first nine months. In 2016, we were named to the Inc 500 as the 46th Fastest Growing Privately Held Company in the Country. We made the list again in 2017, ranking 308th in the country. Along with that, we were named the Fastest Growing Privately Held Company in the State of Nebraska for 2016 and 2017, and the Fastest Growing Privately Held Healthcare Staffing Company for 2016 and 2017.
But more important that all of that is how our nurses and internal staff feel about Atlas. I've never been part of an organization that lives and breathes caring and empathy like this. There is nothing more important than our nurses, and that mindset permeates through everything we do. Maybe it came from years of retail, and watching how easily one can fail if greed takes over and you lose sight of what's most important. A great businessman once said, "Legacy is greater than currency". I absolutely agree.As Atlas continues to grow and evolve, I can't help but think back to that traveling nurse that helped daughter all those years ago. She'll never know the impact she made on me personally, or on the lives of all that nurses and hospitals I've worked with since then. It's a blessing and honor to come to Atlas every day and do what I do. I wouldn't trade it for anything. Now, in my mid-40s, I've found where I belong.
Family:
I'm married to a woman who amazes me every day. Without her, I would not be here. I have two teenage daughters and a son in elementary school.
Pets:
We have three dogs. A miniature American Eskimo, a Cocker Spaniel we rescued in 2010, and Terrier mix we rescued in 2015.
Hobbies:
I love Major League Baseball. In particular, Chicago Cubs baseball. I've been a fan since I was 10 years old, and the 2016 season was a dream come true!
Top 3 things on your Bucket List:
1. Visit every major league baseball stadium in the country with my family.
2. Complete my T206 baseball card collection.
3. Own a Tesla.
Favorite Quote:
"Work like there is someone working 24 hours a day to take it all away from you." – Mark Cuban
Rich's Videos