Adventures in Nursing Blog
Five-time BluePipes champion — Thank you
By Rich Smith, 07-21-2022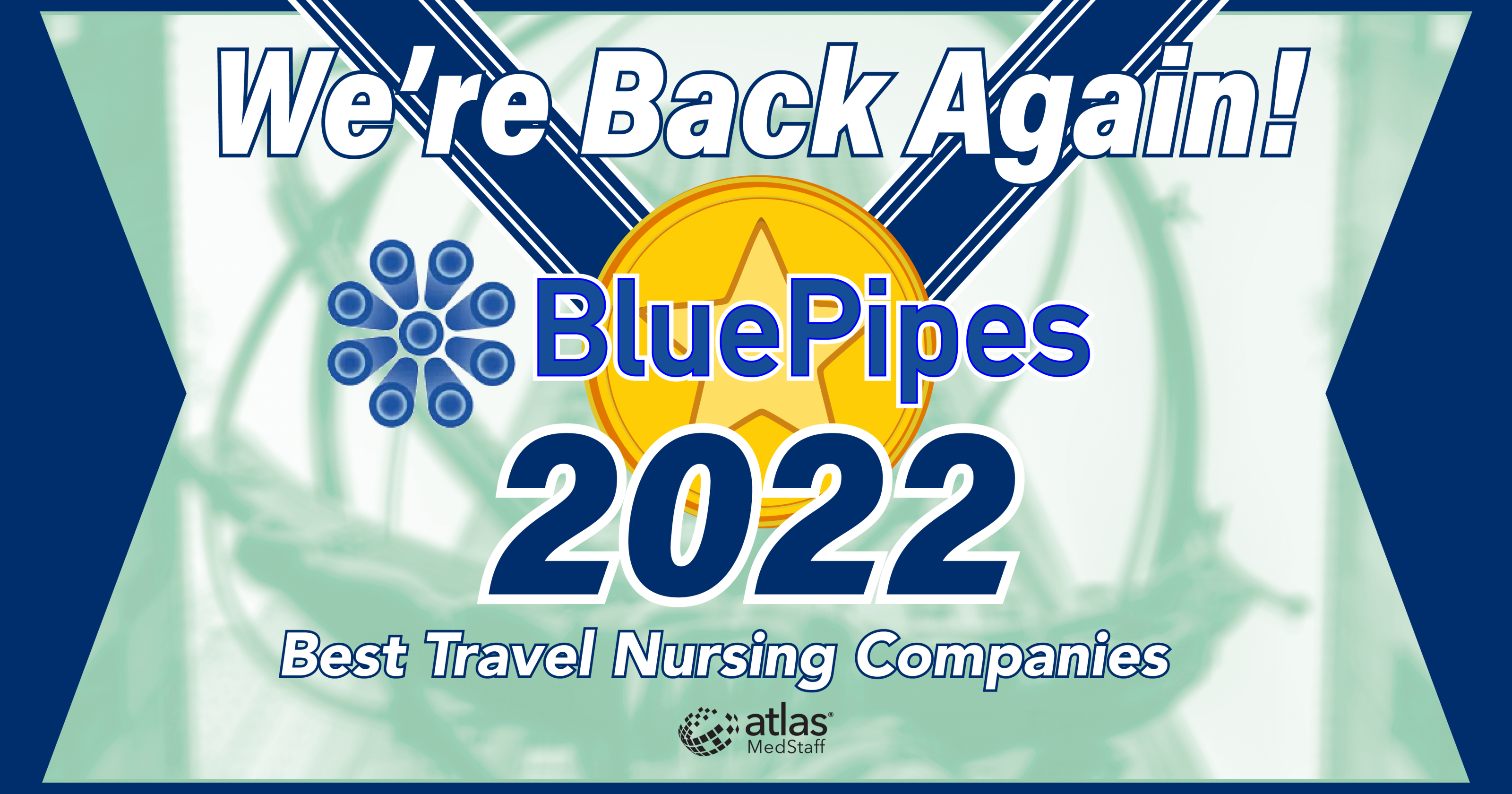 What makes an agency one of the best travel nurse companies, and why should you care?
BluePipes: Your Healthcare Career Simplified.
Join Now For Free.
That's how their website greets you. A simple yet strong call-to-action. Maybe your career isn't so simple?
This implies that a click of a button could fix that. Why not try it? What's the worst that could happen?
I met Kyle Schmidt, the co-founder of BluePipes, many years ago. Before that we were familiar with each other and spoke often over the phone. His passion for his work was one of the first things I recognized in him.
I've met a lot of "there has to be a better way" type of guys. Kyle lives it. In our conversations, he's stressed that there is nothing more important to him than making a product that can simplify the healthcare traveler's journey.
And if you've ever been to BluePipes.com, you'll see he's done that. He didn't just talk the talk. He stepped up and built it. He couldn't find the "better way" he wanted, so he made it. I can relate to that.
How do you figure out the best travel nursing companies?
So why am I building him up so much? The answer is as simple as the process he's created on the site.
BluePipes releases their annual Top 20 list of Best Travel Nursing Companies around this time every year. And as you can imagine, Atlas MedStaff has made the list again. For the 5th time, actually. That's no small task.
The companies recognized on this list are the best of the best.
I can say this not because we are on the list, but because I know the work Kyle puts into this project every year. The data is painstakingly mined over months until he gets the results. In the end, those results speak for themselves.
In the breakdown for the new list, Kyle explains he and his team at BluePipes "evaluate over 380 travel nursing agencies by aggregating over 108,000 reviews from 6 leading review sources."
Those review sources, in no particular order, are:
Highway Hypodermics
Travel Nursing Central
Facebook
Indeed
Glassdoor
Google
So why create a top 20 list?
Why so much data? And how does this help travelers?
Kyle explained: "Every single one of them has an aggregate average score of greater than 90 out of 100. This is exceptionally high for employment satisfaction."
He goes on to elaborate based on the industry and the diversity of companies on the list. "Different companies have access to different jobs. Every experienced traveler will tell you that you must work with multiple agencies."
In the end, I cannot stress how important being on this list is for us. The reviews on those six sites — and others like Great Recruiters — come directly from all of you, the travelers in the hospital working through one of the most difficult times in modern healthcare.
We like being the 'fun' agency, but there is a big difference
The reviews we receive describe us as "fun-loving, responsive, fair and diligent."
It's an honor and a privilege to serve all of you — each and every day. And we take pride in doing it our way.
We've come so far in the years we've been in business. Thousands and thousands of placements. Ups, downs. Wins and losses.
Then, over the past two years, it's all been amplified and scrutinized.
We didn't promote our growth when the lists came out last year: it didn't seem right.
This year is different.
This year seems like we've come out of a long dark tunnel and the future seems brighter than ever. This year it just feels right. Your reviews, the kind words for everyone to read, validate the hard work on our end. We never doubted it for a minute, but it's cool to read.
If you are with a company that isn't on this list, choose one of the sites that Kyle uses and read their reviews.
Then read the reviews of the companies ON this list. Are you missing out? There IS a difference.
Kyle and the team at BluePipes, referenced that fact directly:
"Therefore, the service, or lack thereof, can have a profound impact on both a nurse's career and personal life."