Adventures in Nursing Blog
He Changed The World
11-14-2018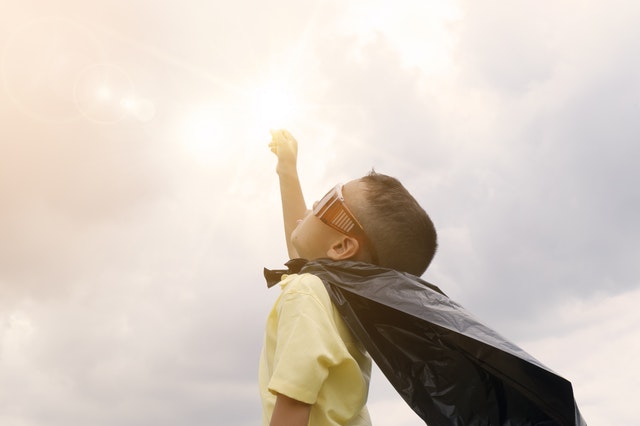 I read comic books. I have read comic books since I was a kid. I still enjoy going to the comic shop and looking at the new comics, seeing the stories and how characters deal with issues and conflict. I find it easy to escape the real world when I read a comic, similar to how others might escape by watching movies or indulging in other leisure activities. At 44 years old, it's still a part of who I am. It will always be a part of who I am.
That's why the death of Stan Lee this week hit me so hard. There have been a number of tributes to him online that honor his vision and legacy, and I know my words here are simply an amateur attempt to add to the public eulogy.
Stan Lee is the reason why comic books and storytelling are still relevant today. He was a creative genius. He's responsible for a universe full of wonderful, vibrant characters that were somehow all deeply rooted in reality. They weren't just 2-D drawings on a page. They were real. They dealt with the same issues we deal with every day. Their conflicts reached far beyond a battlefield or space station. His characters taught us how the real-world works. But deeper than all of that, Stan Lee showed us something bigger. Early in his career he came to the realization that he didn't just want to write romance or war comics. He wanted to do what he wanted to do, and that was writing superheroes. One night at dinner he told his wife he was done. If he couldn't do what he wanted to do, he'd just find some other career. His wife challenged him, like any good wife would do, and the next day he presented his idea for The Fantastic Four to his editor. And the rest is history. By simply following his dreams (and a nudge in the right direction from his wife), he changed the world. He did what so many want to do, but never have the guts to do. He took ownership of his life. He wasn't just a passive participant.
Yet through the awards, the accolades, the attention, he maintained one characteristic that we all can learn from. He was humble. On stage he was Stan the Man, but in real life he was just a guy that wanted to tell stories. That persona was one we the fans gave him. In a recent interview he marveled (pun intended) that even after all these years, he was flattered that someone "bothered to interview him". He spent the years traveling the country, meeting fans, signing autographs, talking about comics. He did what he loved until the very end. In my opinion, that's a life well lived. That's a life that I hope I live. To do what I love until the end, with a humility and grace like Stan the Man. Excelsior!