Adventures in Nursing Blog
Nurses Week 2019
By Rich Smith, 05-08-2019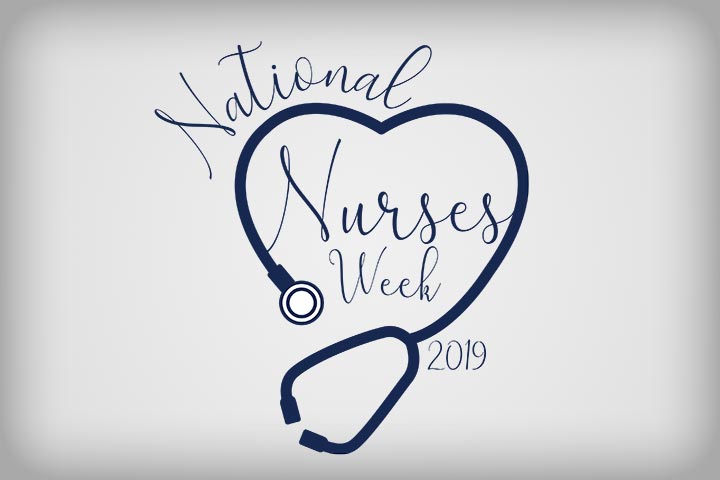 This week we've been telling stories at Atlas about how nurses have touched our lives. It's our way to celebrate Nurses Week 2019. Saying "thank you for all you do" is fine, it seems a bit generic…and that's never been our way. We wanted to really dig deep again, like we did last year, and tell some personal stories about how nurses have touched our lives.
I've told my story a few times (https://youtu.be/ioSro1TXJ_I), and it's so important I've included it in my bio on the Atlas website. For those of you that haven't heard it, here is a snippet:
My name is Rich Smith, I'm the Vice President and Co-Founder of Atlas MedStaff. I've been in the travel nursing industry since 2004, but my story started five years earlier in January of 1999. My first-born child was two months old and came down with Influenza A. I was a new parent and scared out of my mind. I had no idea what to do…it was a terribly helpless feeling. Late that first night her fever spiked to 104, so I took her to the emergency room at our local children's hospital. After waiting for what seemed to be an eternity, my daughter was helped by a kind, patient, gentle nurse. As she worked, and we talked, I learned she wasn't from Omaha. She was a travel nurse. I'd never heard of such a thing. She was at the tail end of her contract, and was off to a hospital in California for her next contract. After some fluids, a cool bath, and some observation, my daughter was released. I took her home and she recovered a few days later. I was just starting a new career in the financial services industry, but that story of the traveling nurse stuck with me. Five years later, I had a chance to go work for a new company in the travel nursing industry, and it seemed like fate.
Then seven years later I left to start Atlas. That one kind hearted nurse changed the course of my life so dramatically, and even to this day she has no idea. If you zoom back even further, her actions that night affected thousands and thousands of other nurses and patients and families of those patients through the work I've done over the last 15 years. Just one nurse, on a regular shift, doing her job, and all these years later we can look back and see the impact. This happens every day, on every shift, in every hospital. Just by doing his or her job, it changes the course of the lives they touch. Our days can get very mechanical. Get up, go to work, do your job, go home, go to bed. It happens here for me sometimes. However, that story is always with me. That one kind hearted nurse just doing her job changed my life forever. The magical part of it was is this: for her it was a Tuesday, and I was just another dad with a sick child.
That's you. That's your job. And that is amazing.
Thank you, and Happy Nurses Week!