Adventures in Nursing Blog
Sam Adams
By Rich Smith, 07-05-2017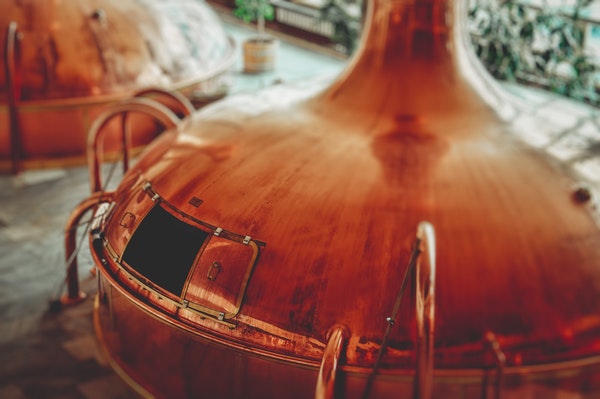 A few months back I attended my first baseball game at Fenway Park in Boston. My younger brother turned 40, and we decided the best way to celebrate was to watch our beloved Cubs play in the second greatest ballpark in the majors. With that and other sight-seeing, we decided to tour the Boston Beer Company, makers of Samuel Adams Boston Lager. Little did I know this trip would send me down a path of learning that I didn't expect.
Jim Koch, the founder of the Boston Beer Company was a just a regular guy that wanted just one thing. To drink one great beer every day for the rest of his life. He was tired of the commercialized corporate nonsense that the beer industry had become. So in the early 1980s, he set out to take on the big boys. A lot of people told him he was crazy. He later admitted that he probably was, just a little bit. But he knew there was something better out there. Turns out that better beer was a family recipe from the Nineteenth Century. And only through passion and perseverance did he create would came to be known as Samuel Adams Boston Lager. An award winning beer that pioneered the modern craft beer industry in America.
Now let's be honest. The Boston Beer Company is a billion dollar publicly traded giant. I'm not saying Atlas is the same as the Boston Beer Company. But in many ways our history and philosophy run parallel. To this day, both companies share a passion for the end consumer. Boston Beer Company didn't hire their first marketing person until 10 years after their inception. Atlas just shifted its focus to full on marketing 5 years after our inception. Boston Beer company relied solely on the feedback of their customers, the ones drinking their beer, for innovation and progress. Atlas has built a company where typical business decisions are shunned based on our traveling nurses in the field and the feedback they provide. Boston Beer Company has a mantra. "The main thing is to keep the main thing the main thing." Their main thing is brewing and selling a quality beer. Our main thing is to give our traveling nurses the best possible experience while on contract. Everything else is noise, and doesn't matter in the long run. We both target the end user. And both are singular in purpose.
One of their beers that I tried while in Boston was called 26.2. It was a Gose (pronounced Go-za) produced specifically for the Boston Marathon. Now keep in mind I don't run. I get tired walking from my desk to my car. So my need to try this beer had nothing to do with running. But after I left I found myself missing it. It was good on levels I've never tasted. Little did I know this beer would help me understand my work in new and exciting ways. Ways that are hard to put into words, but represent an understanding deeper than just day to day operations.
The Cubs lost 2 of 3 games that weekend. But I fell in love with Boston, the story of Jim Koch and how he created Samuel Adams Boston Lager. I've developed a man crush, and I'm concerned that if I ever met him I'd just giggle like a school girl. His laser focus has really given me a chance to refocus my place at Atlas and drive us into the next 5 years and beyond.