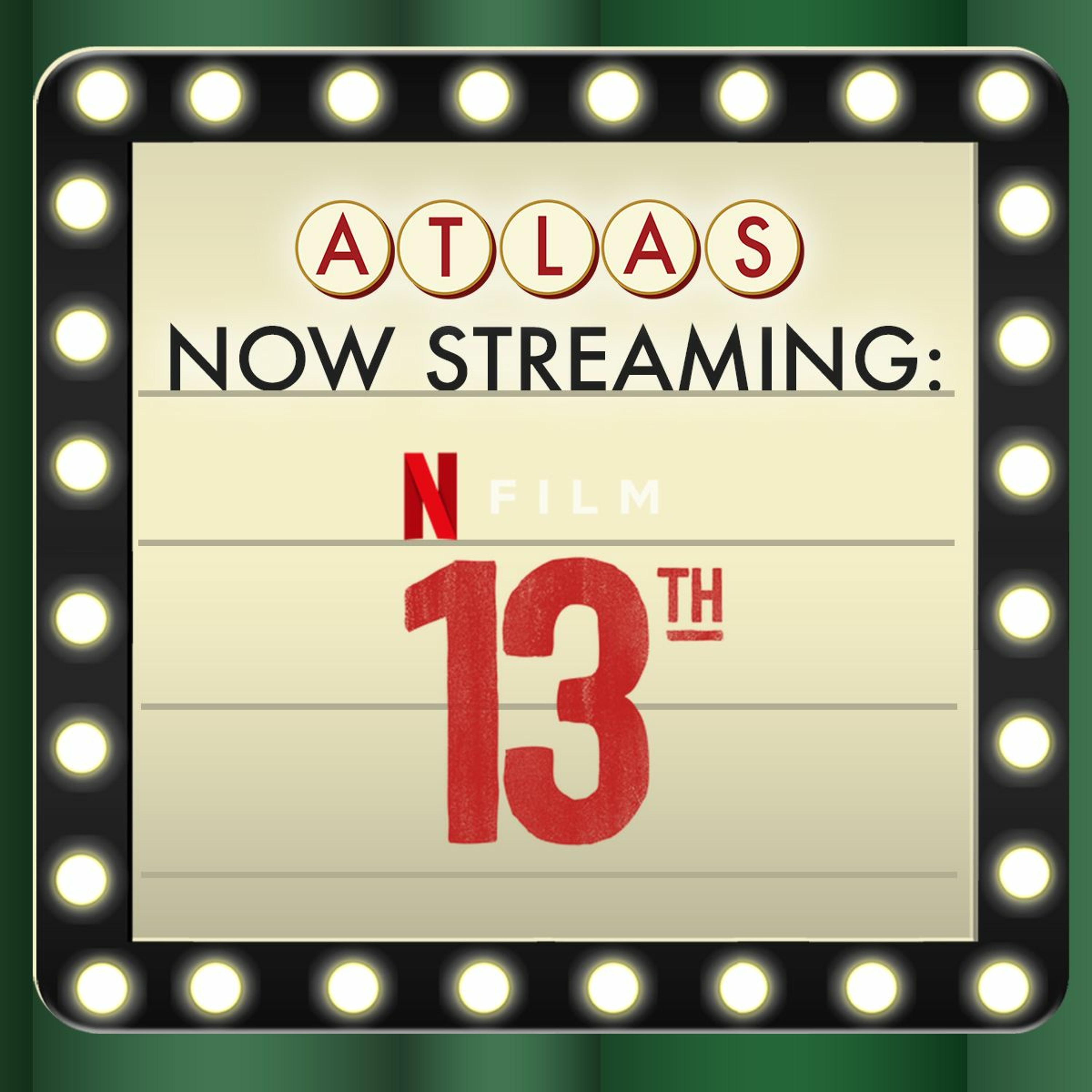 13th - Atlas Now Streaming 67
06-06-2020
"13th" is an Academy Award-nominated documentary that takes a hard look at the prison system and the criminalization of African Americans in the U.S.
This documentary examines the imbalance between the rise of the private prison business model against the Thirteenth Amendment. When profits depend on keeping people incarcerated, were is reform? Where is justice?
Check out "13" on Netflix, and see why this moving documentary won a Primetime Emmy award.
Join us as we practice safe social distancing and catch up on our streaming queues!