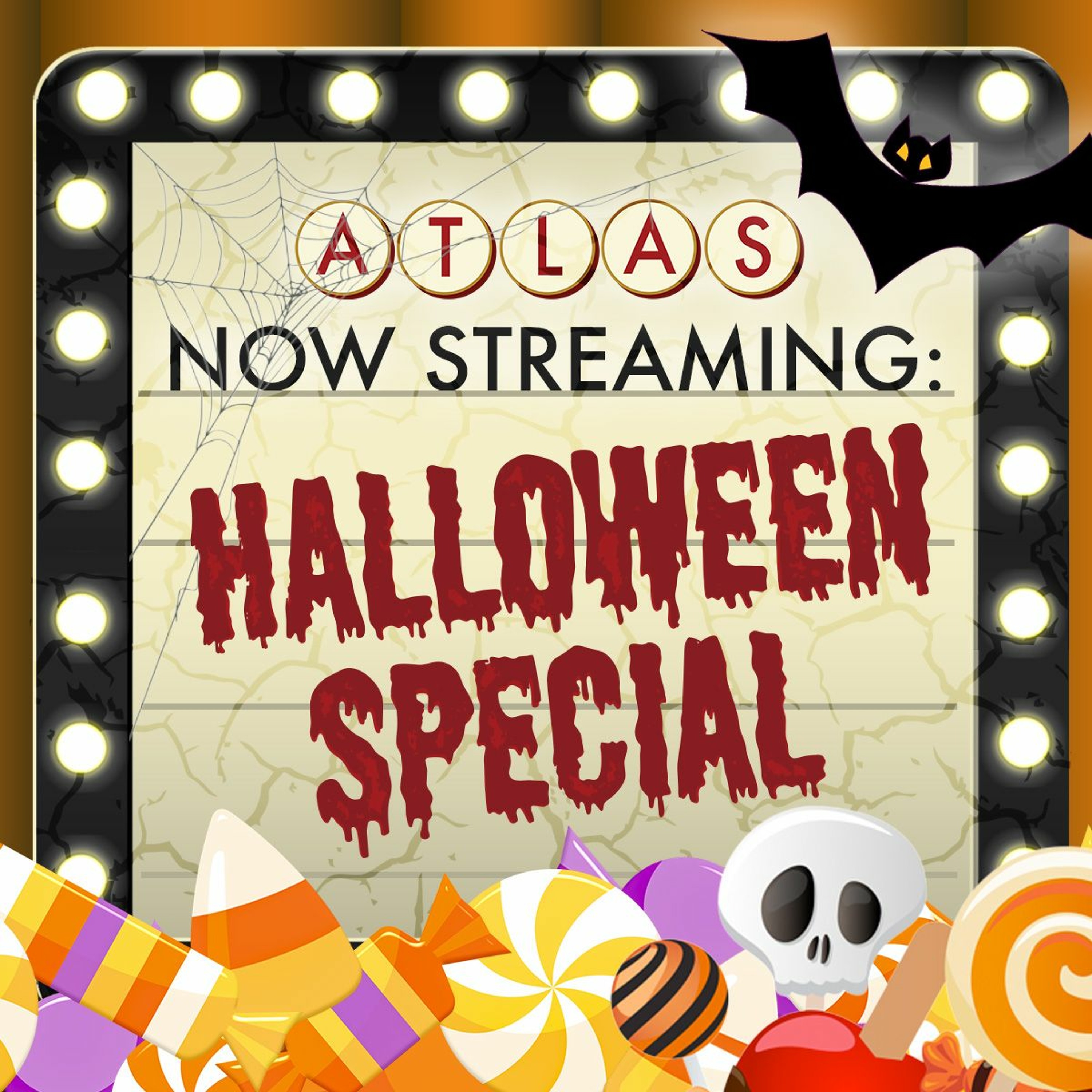 An Atlas Halloween Special - Atlas: Now Streaming 87 (The Final Episode)
10-31-2020
It's Halloween; everyone's entitled to one good scare.
Does it feel like 2020 has been one long horror movie to anyone else? Pandemic or no pandemic, we are still excited to celebrate the holiday of to end ~spooky season~, Halloween! Did you know tonight is one of six full moons in the 21st century that will fall on Halloween night? Now THAT'S scary! We're certainly thinking of all of our night nurses tonight. Hopefully, someone will be bringing some tasty treats to your floor!
Unfortunately, our movie/TV podcast, "Atlas: Now Streaming" will be ending. But to help celebrate All Hallows' Eve and end things on a high note, we have a fun and spooky episode for tonight. We sat down with six of our employees and talked about our favorite movie genre. We discussed the infamous horror movie remake, what we love most about the genre, and of course, our favorite scary movies. We hope you enjoy this one, but you might want to keep the light on!
Get to know our special Halloween guests:
Joel Kozisek >> https://tinyurl.com/y3y88gv5
Kendra Kripal >> https://tinyurl.com/y498oxyq
Sydney Lamberty >> https://tinyurl.com/vdngqqf
Kelli Koski >> https://tinyurl.com/tzfwrot
Corey Anderson >> https://tinyurl.com/slblhd7
Rich Smith >> https://tinyurl.com/y69u6eaq
A special thanks from Jamie Zarlingo, our host, for everyone who has listened to Atlas: Now Streaming over the past 87 episodes!
Get to know Jamie >> https://tinyurl.com/y3tpae2z
Listen to the podcast here >> https://tinyurl.com/y5mtobev
A special thanks to Light Films School for the Horror Movie History Lesson! Read the full article here >> https://tinyurl.com/y6kqlc6d