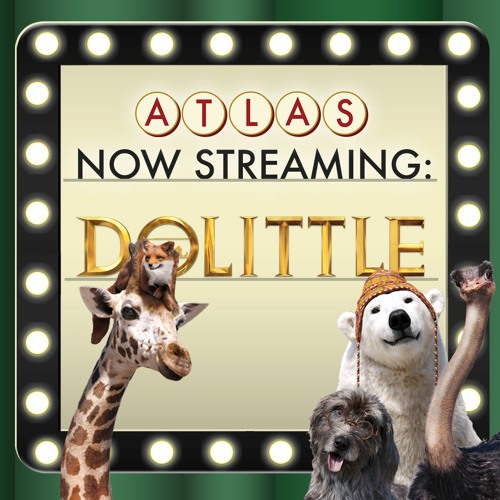 Dolittle - Atlas Now Streaming 64
05-15-2020
Dr. Dolittle returns with fan-favorite Robert Downey Jr. in the eponymous role.
Tony Stark saved the universe, but all of RDJ's skills may not be enough to save the wandering plot in this latest adaptation of the doctor who can talk to animals.
Much like Plimpton the ostrich in Dr. Dolittle's menagerie, this tale never quite gets off the ground.
We also chat about Netflix's "Dead to Me" season 2, with a spoiler-filled conversation. (So if you're still catching up, you may want to skip this part.)
Join us as we practice safe social distancing and catch up on our streaming queues!