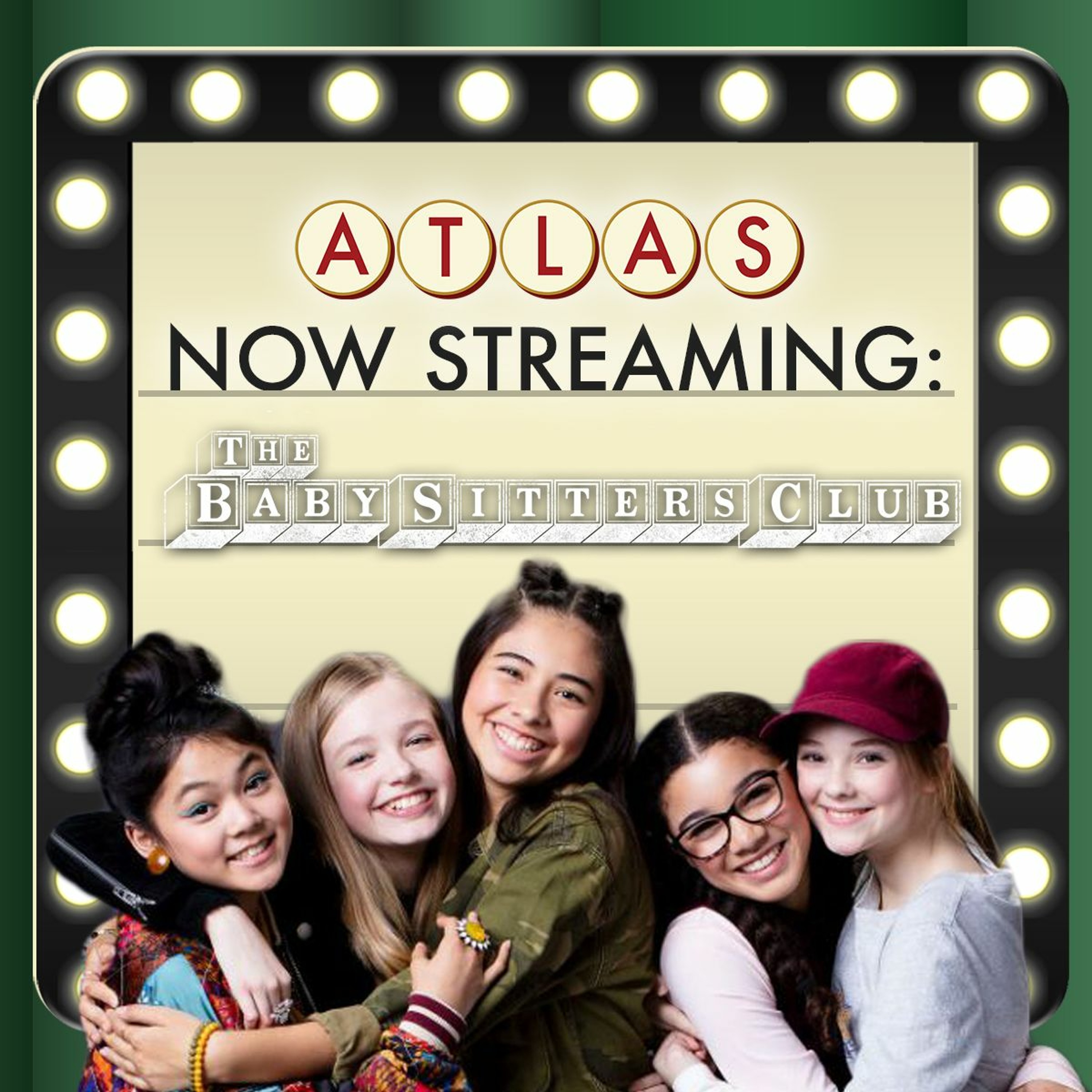 Netflix's The Baby-Sitters Club - Atlas: Now Streaming 78
08-22-2020
We know what you're thinking: can't Hollywood think of anything NEW anymore? Fortunately, this reboot was a hit for us, and we think you'll like it, too!
Netflix's new original series "The Baby-Sitters Club," based on the novels of the same name by Ann M. Martin, tells the story of five girls who form a business to help the families in their neighborhood find quality babysitters and make some money along the way. As the story unravels, the girls become more than just a club; they become best friends as they deal with typical middle school problems like boys, parents, and puberty all while covering deeper cultural themes and storylines that are refreshing and real. A reboot, sure, but one with progressive values that we certainly appreciated!
This throwback is one we don't think you will want to miss. A fun, nostalgic romp for the 80s and 90s babies, "The Baby-Sitters Club" is a treat that the whole family will enjoy!